So I am sorry to say, even though I myself am not a native Texan, that this in not chili. This is what I would call cowboy beans! Chips family is from New Mexico originally and Jo shares at the top that this is a recipe that Chips sister included it in a family cookbook she gave her when they were first married. So I can only guess that this is from the New Mexico Gaines family and that's what they think chili is. But in Texas it wouldn't fly!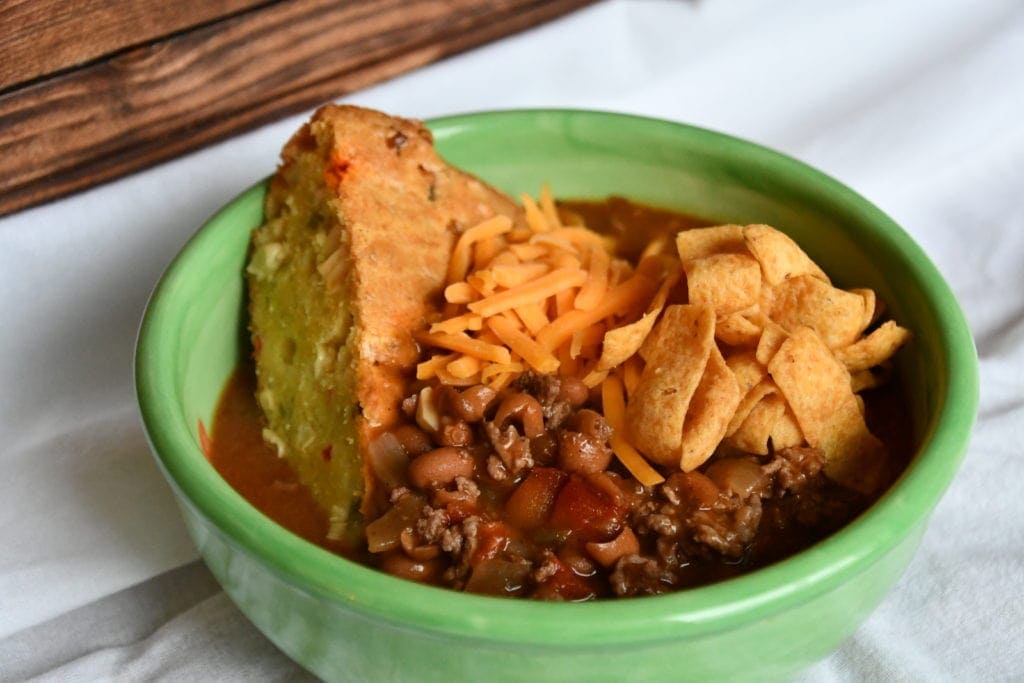 The Chili
Let us move past the fact that in Texas this wouldn't be considered chili, and on to the fact that this recipe from the Magnolia Table Cookbook is really delicious. Now I couldn't find the "Ranch" brand Southwestern Style Beans that Joanna calls for in the recipe so I had to use Bushes, they had one under the same name so I figured I was still on track. It is a very simple recipe and it comes together quickly. Jo mentions not to skip out on the cheese and Fritos even if you are making the corn bread too, and I have to agree. My favorite part might have been the Jalapeño Fritos that I found. I wouldn't say they were spicy, but they gave it great flavor. YUM!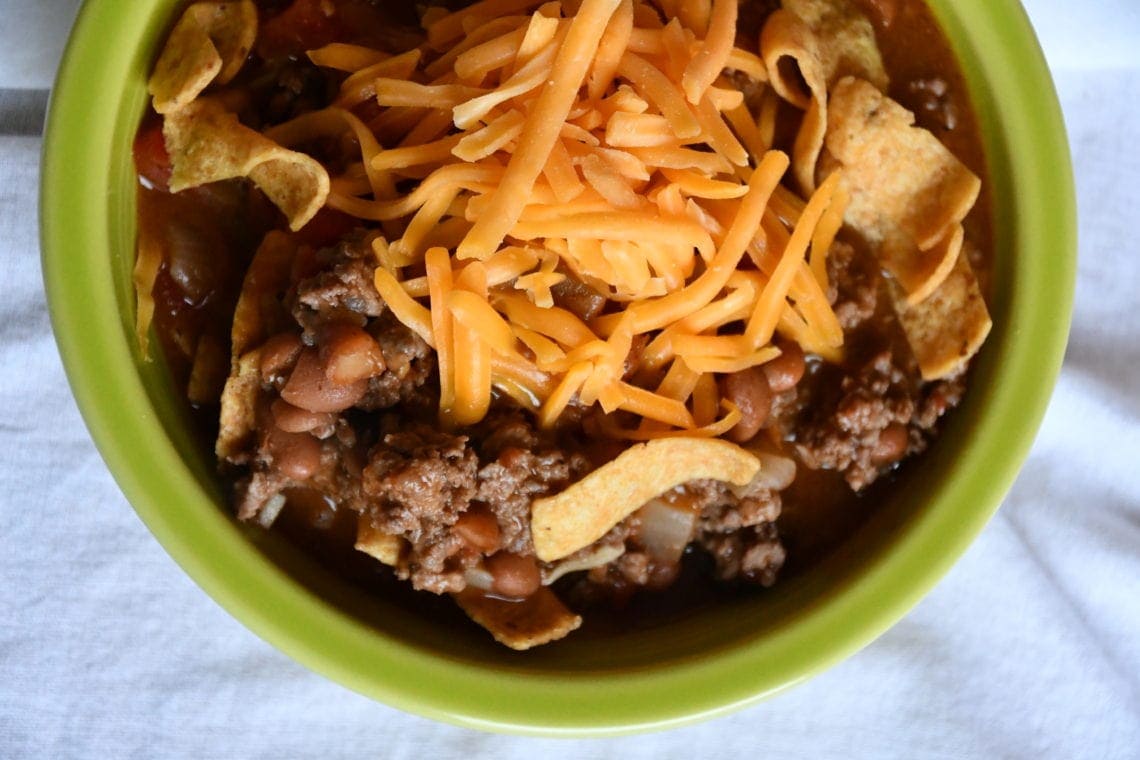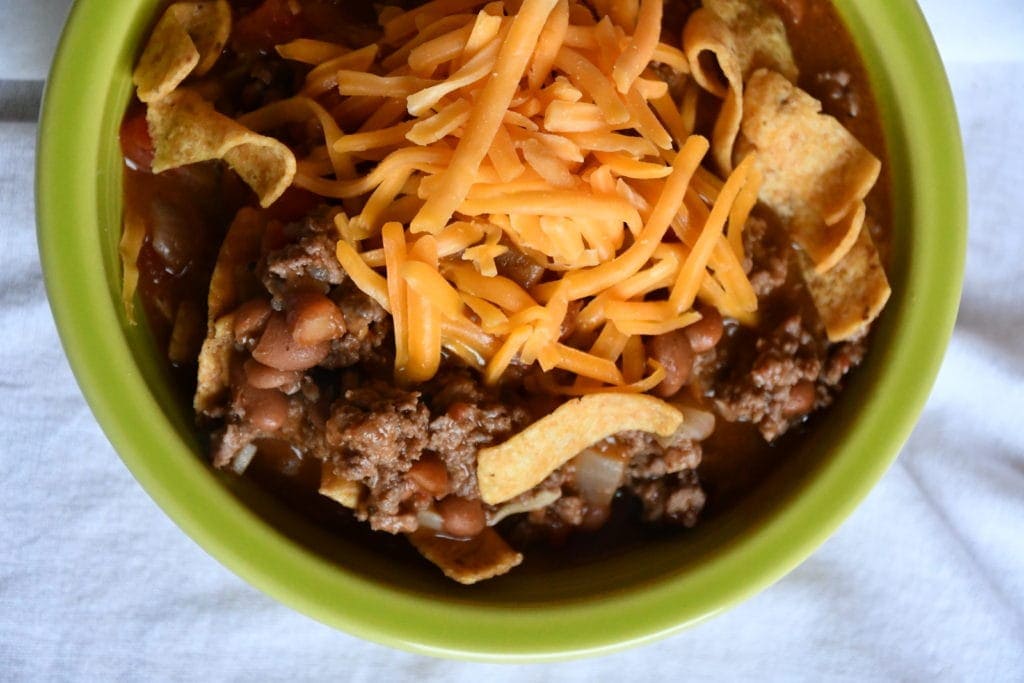 Looking for more great cool weather recipes!? Take a look at my Harvest Pumpkin Crunch Pancakes, my Loaded Baked Potato Bites for game day, or my Puerto Rican Arroz con Gandules for when you need a warm hug!
The Cornbread
The cornbread however I have to say is overshadowed by its younger sibling that is also in the book, the creamed corn spoon bread. Sadly for this recipe I had made that before this cornbread and its ahhhmazing! Quite possibly the best recipe in the whole book, in my opinion anyway. This cornbread came out just like every other recipe I am used to, dry. I mean why is it so wrong to have a nice fluffy cornbread, let's call it corn cake, I guess I expect corn cake.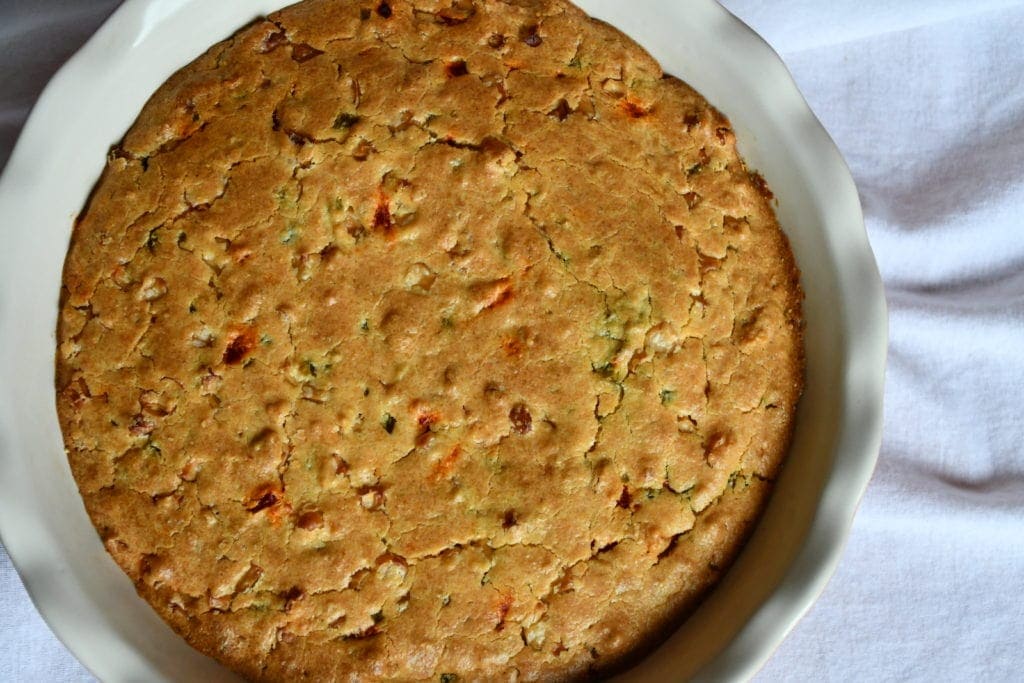 I might be ruined by the time I had the privilege of visiting Emeril's for my 16th birthday! My mom took me on my way home from a Boy Scout event in Orlando FL. They have a location at the Universal Studios City Walk, and I don't remember what I had for dinner but I will always remember the bread basket that preceded it. There were four different types of bread in it and one of them was this beautiful light cornbread that had whole kernels in it. It didn't even need butter, that's how great it was. I searched for the recipe for a while but never came across it. But now I have the spoon bread and I will be cherishing it for years. And I guess I have ruined my family as well, we actually ended up throwing the last piece of this cornbread away. Sorry not sorry, the spoon bread is superior.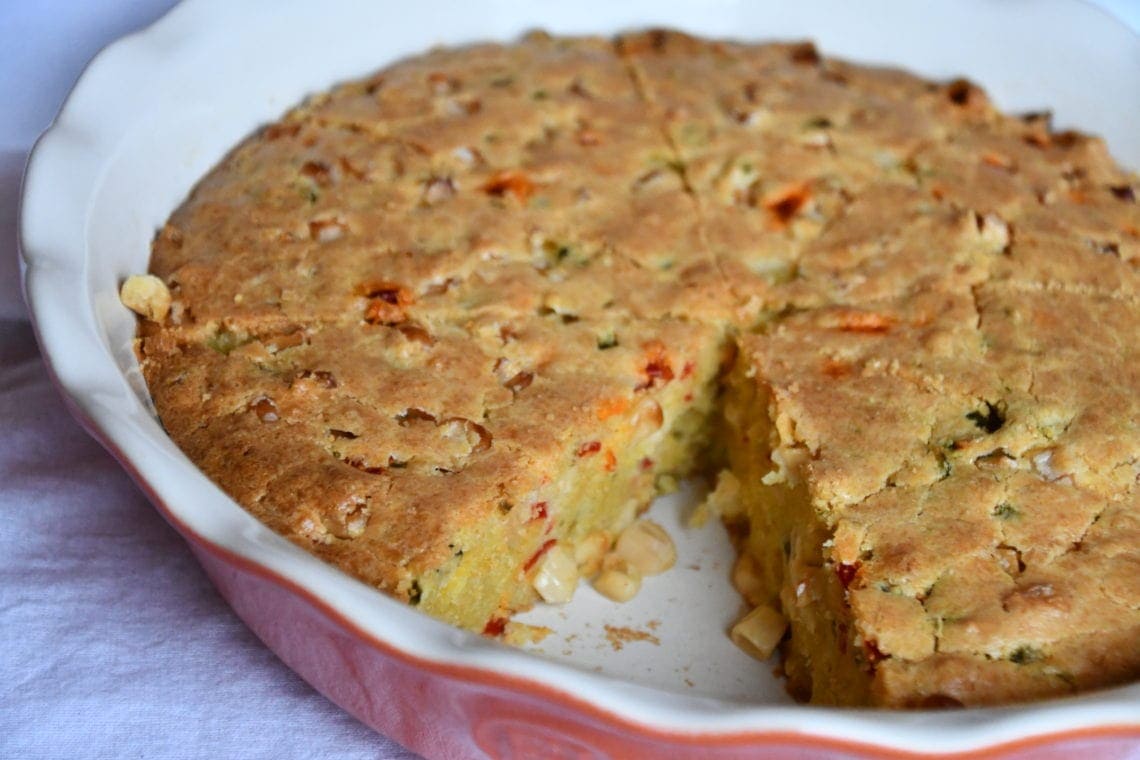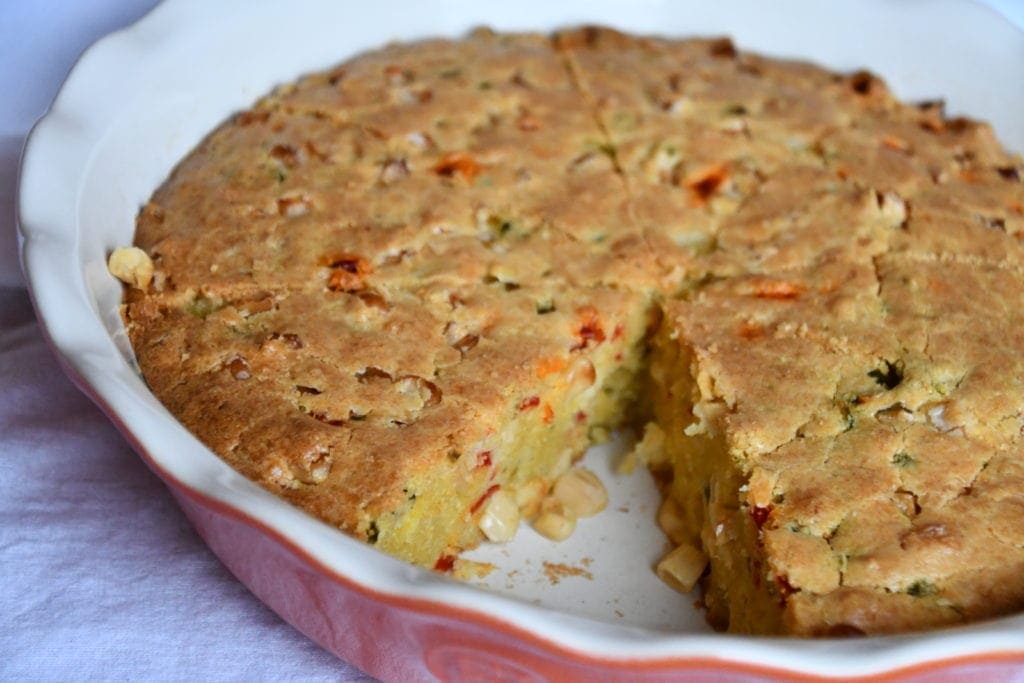 I think if I make this again I will just make the spoonbread with the added jalapeño and pimentos that this cornbread calls for, same flavor, better consistency in your "chili".
Leave me a comment below and let me know what you thought of these recipe and if you believe chili should have beans or not, I'd love to know what your grew up with!
Until next time, happy cooking!
Kendell
Joanna shared this Jalapeno Cornbread recipe on the Magnolia blog, CLICK HERE to get it!
Did you make this recipe? Let me know by leaving a review or comment! And be sure to sign up for my newsletter, and follow along on Instagram, Pinterest, and Facebook!