The beauty of Homemade Apple Butter is that you can make it with your favorite apple. I never see Honeycrisp Apple Butter anywhere, but that is my favorite apple so that is what I use to make this recipe. I have to say, making this is just about as easy as boiling water, I really believe anyone can do it!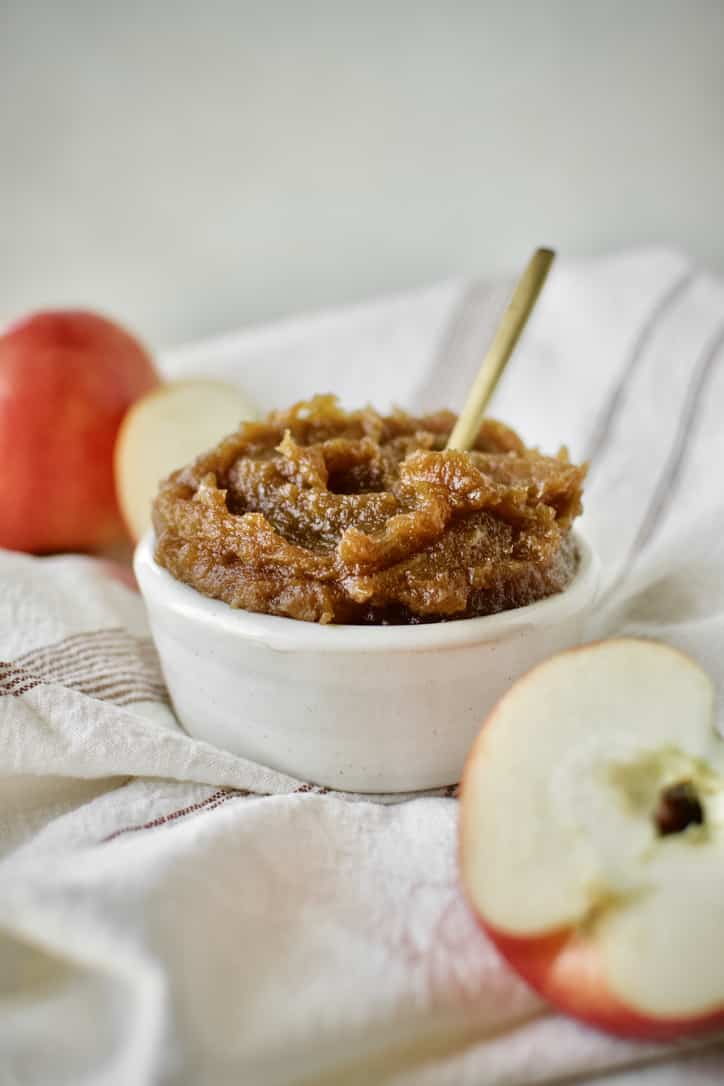 Jump to:
Ingredients
The ingredient list for this recipe COULD NOT be shorter. All you need is your favorite apple, some brown sugar, a couple of cinnamon sticks, and some apple cider or even water. And only two tools too, a large pot or dutch oven, and an immersion blender or potato masher. I prefer an immersion blender so I don't have to peel the apples.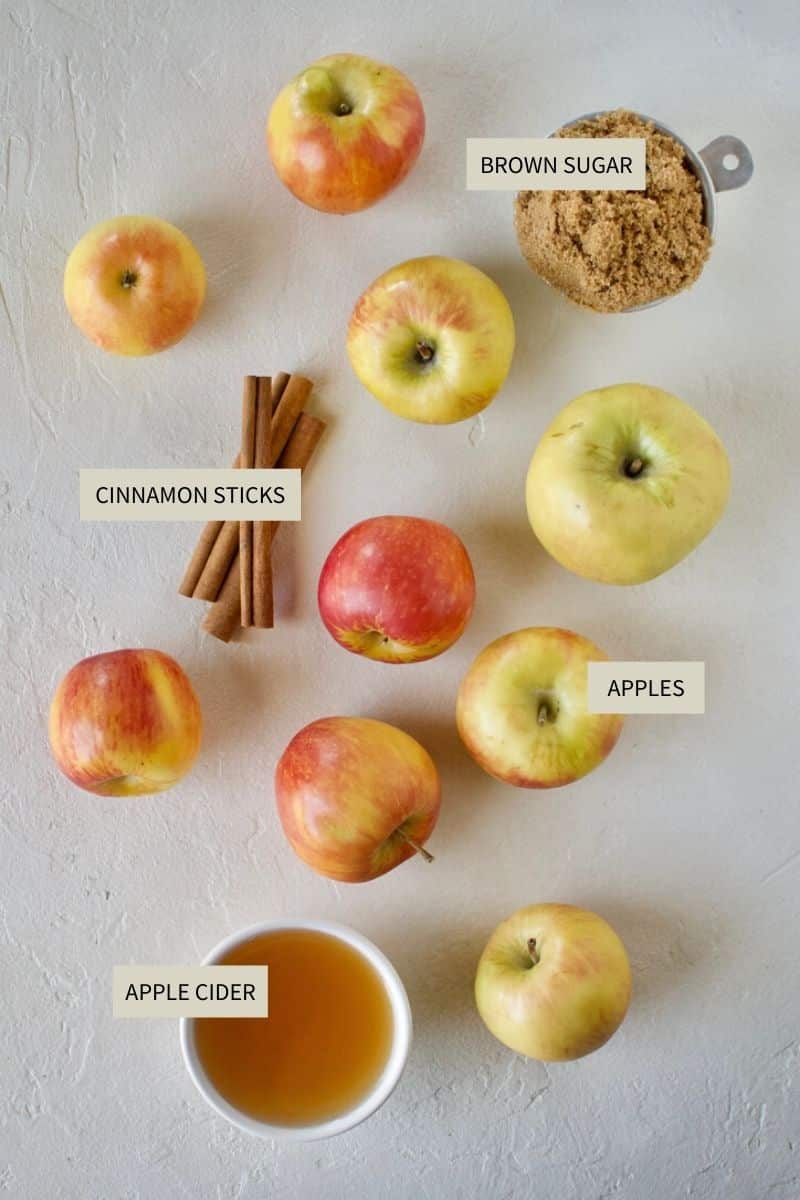 Use the JUMP TO RECIPE button at the top of the post, or scroll to the bottom of the post to see the full recipe card with ingredient measurements and instructions.
Method
To make this Homemade Apple Butter, place all the ingredients into a pot (one that has a lid) and bring the liquid to a boil. Once boiling, reduce the heat to medium-low and place the lid on top and cook the apples until they are very soft. If you leave the skin on the apples will hold their shape for the most part, but when pressed with a spoon they should mash easily.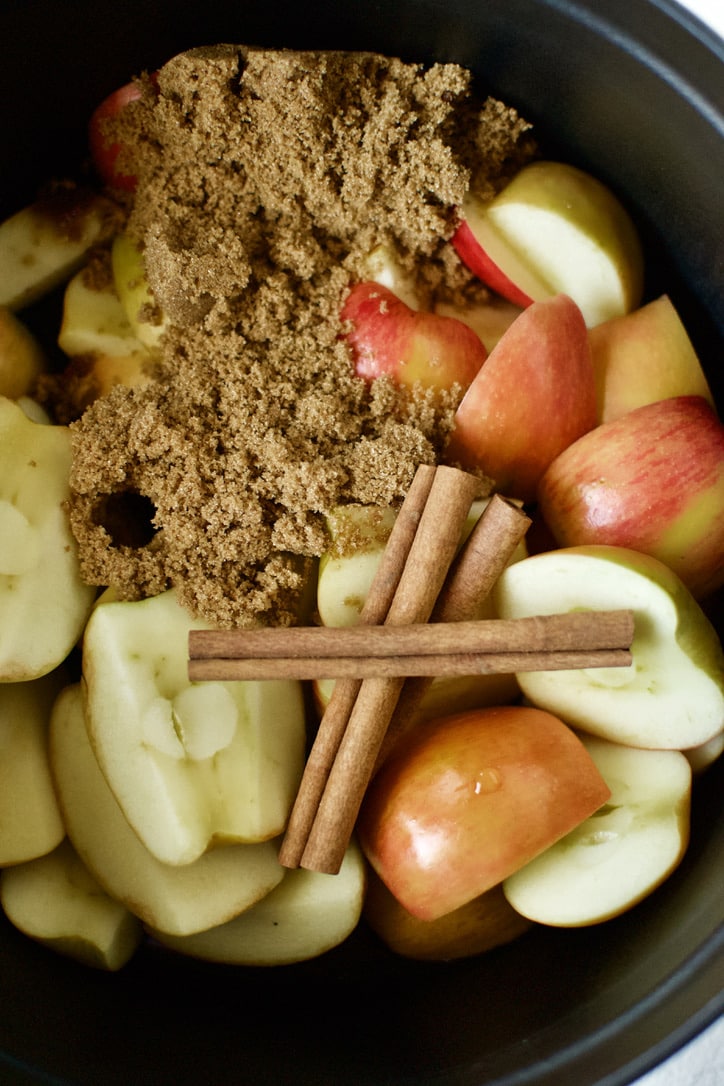 Remove the cinnamon stick after the apples have become very soft, and use the immersion blender to puree the apples and the liquid. At this point, you have apple sauce and could stop here if that is what you want.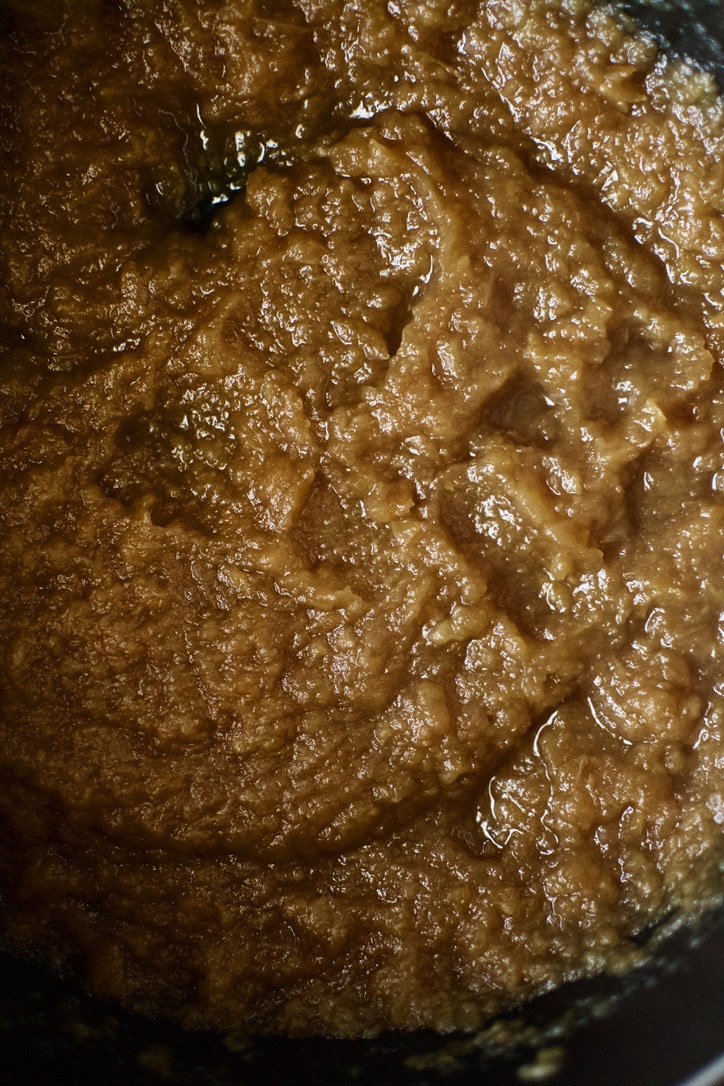 But to make the apple butter, continue cooking the mixture for 30-45 minutes longer until there is no liquid left in the pan and the apple mixture begins to darken and caramelize. You will know you have achieved apple butter when the mixture gets super thick and starts to stick to the bottom of your pot. It will require more attention and stirring at the end to ensure it doesn't burn.
Place the mixture in a heat-proof dish and allow it to cool on the counter. Then cover and store in the refrigerator. It can be kept tightly covered for up to a month.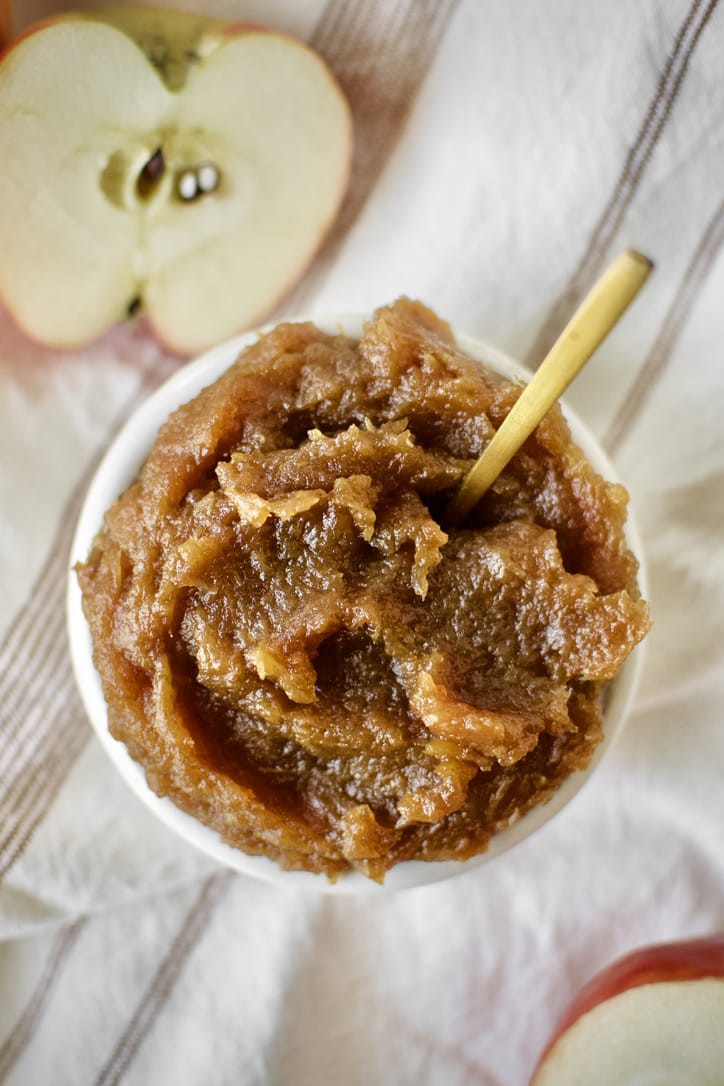 Notes & Tips
If you don't have an immersion blender, you can peel the apples to skip this step and use a potato masher to break down the apple after the first cooking step.
After you puree the apples or mash them with a potato masher, keep a watchful eye on the mixture. Depending on the type of pot you use it could cook and burn faster than others. My recommendation would be to use a cast-iron dutch oven for more even heat and less likeliness of burning.
Substitutions
The great part of making this recipe at home is that you can use apples that are aging and no longer great for eating, or your favorite apple. I suggest using Honeycrisp in my recipe because that is my favorite apple. But feel free to use any apple you like.
When it comes to the brown sugar, you can use light or dark. It really doesn't matter which. Just know, dark brown sugar will produce a deeper richer flavor than light.
If you don't have cinnamon sticks to use, add a teaspoon of grated cinnamon and ¼ teaspoon nutmeg to the pot at the beginning.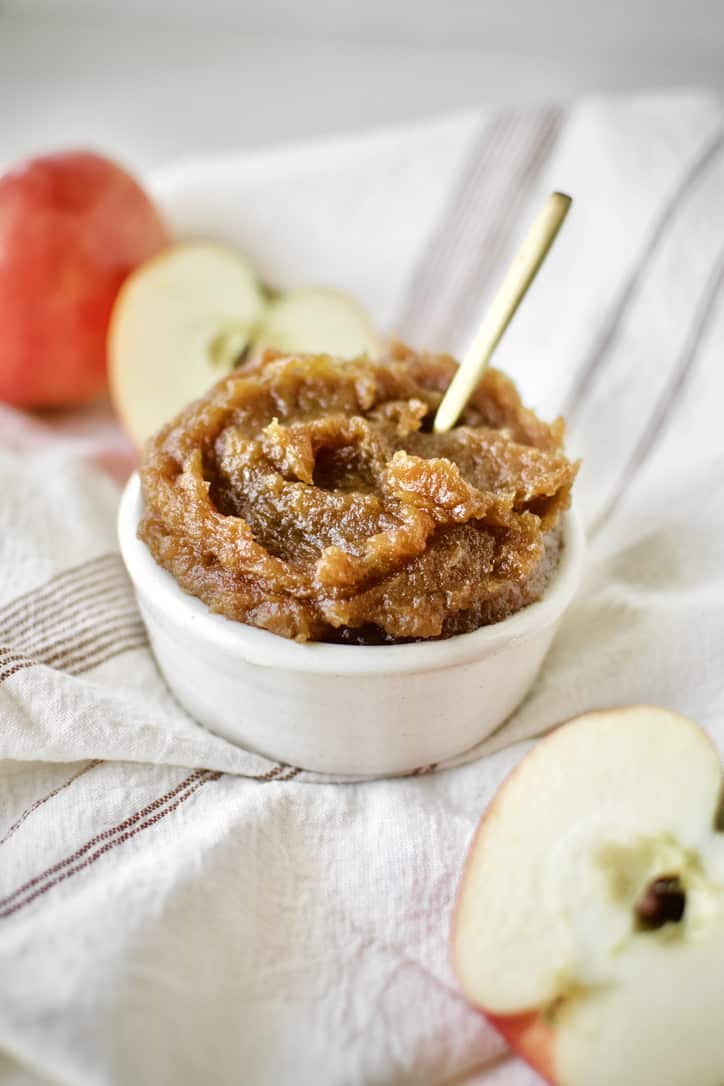 More great Apple recipes
Caramel Apple Crisp Cheesecake
Butternut, Apple, and Kale Salad
Did you make this recipe? Let me know by leaving a review or comment! And be sure to sign up for my newsletter, and follow along on Instagram, Pinterest, and Facebook!