The recipe that I am reviewing today from Joanna Gaines's cookbook Magnolia Table Vol. 2 is one that I just don't think is worth the work! The crunch never dried, was always stick, but didn't stick to the bread when dipped...the issues go on and on! I liked the crunch and if you want to make that to top your french toast with, DO IT, but use THIS FRENCH TOAST RECIPE for real success!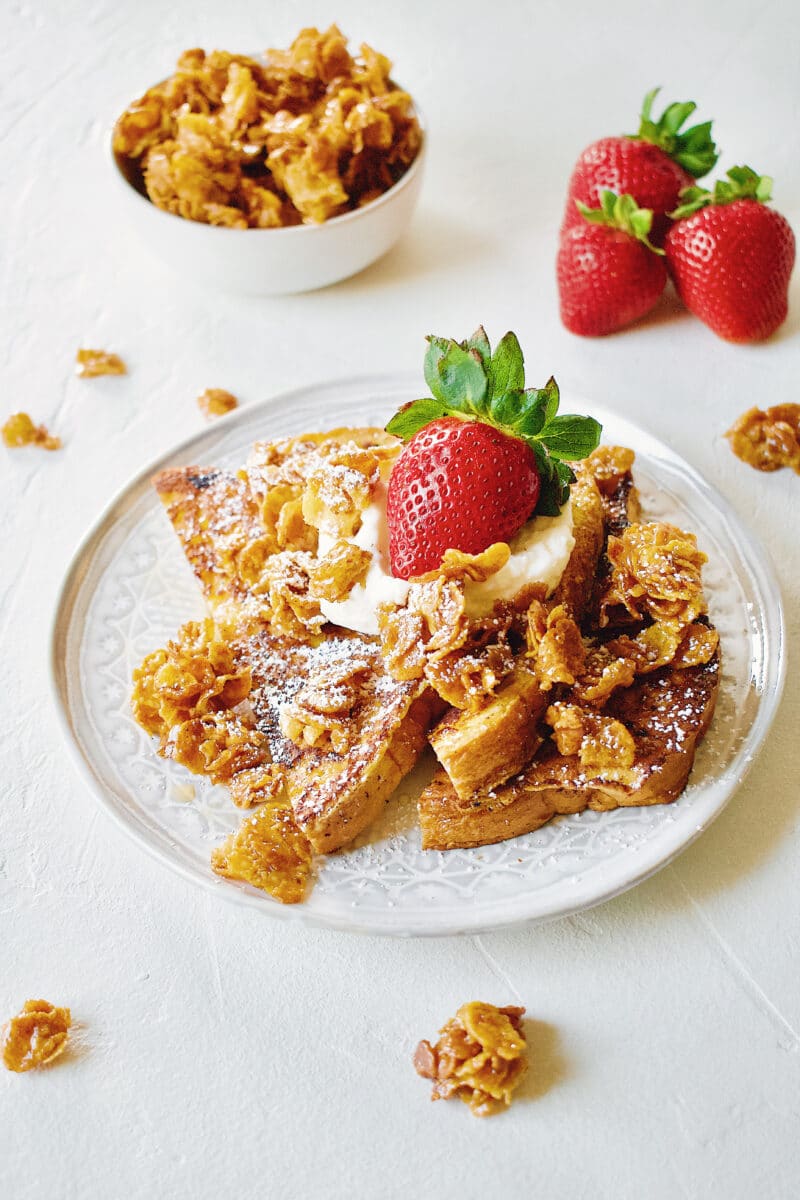 The review...
This recipe is finicky and a mess and that's coming from someone whose mess probably didn't look like a mess at the end. The effort just wasn't worth the effort, and all the steps make breakfast just take TOO long to make! An hour of prep, and an hour of cooking later, not the 10 minutes listed in the recipe, I got to sit down, too frazzled from cooking that I forgot to get a cup of coffee.
So up again I go and I see the mess that is now my kitchen. I would have much prefered to have made plain french toast with a fancy caramel covered corn flake topping. I was exhausted.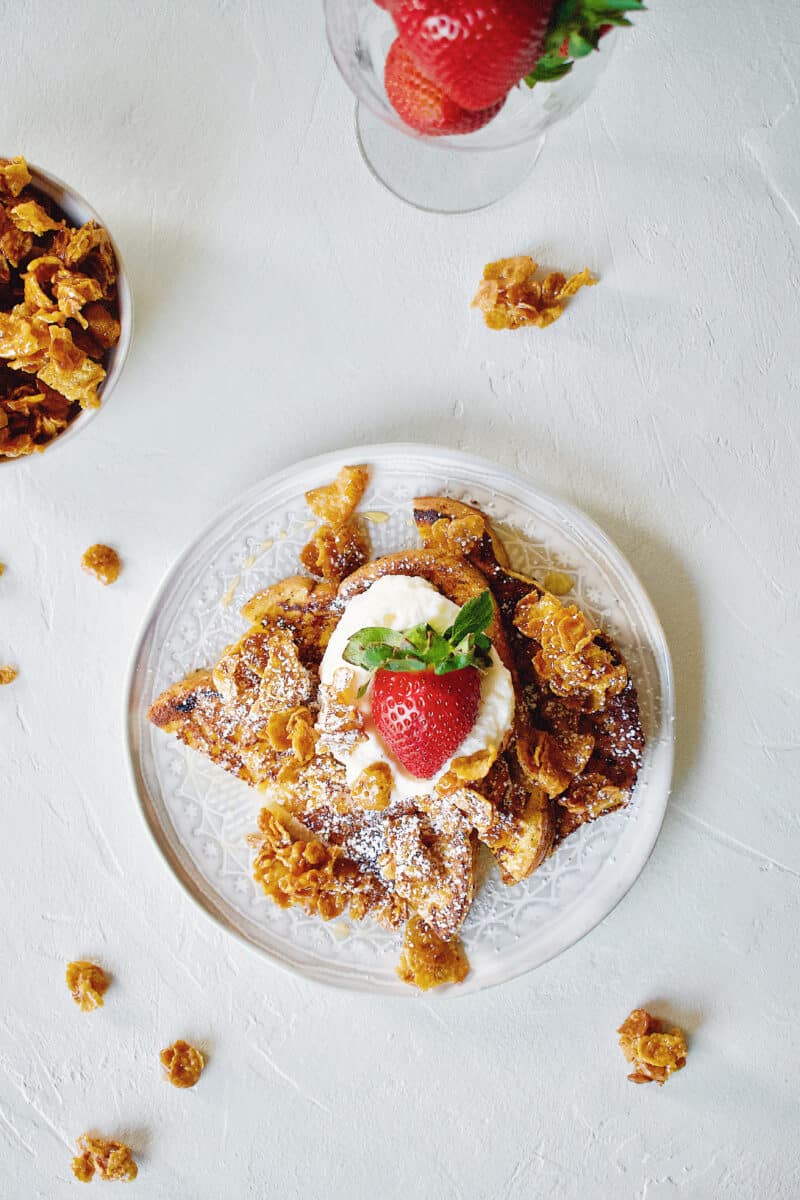 The reaction...
The flavor was ok, and the "crunchy, crunch" as Jo refers to it on the cooking show, was delicious, I could eat it by the handful! But the extra steps of coating, crunching it up, and trying to get it to stick to the bread, unsuccessfully I might add, is too much work before I've had a cup of coffee on a Sunday morning.
And be sure to leave yourself the time to make it on a weekend morning. I mean, as if I can't hit the note home the eating was good, flavor wasn't through the roof, but the effort was WAY, way too great. I most likely won't make this recipe again!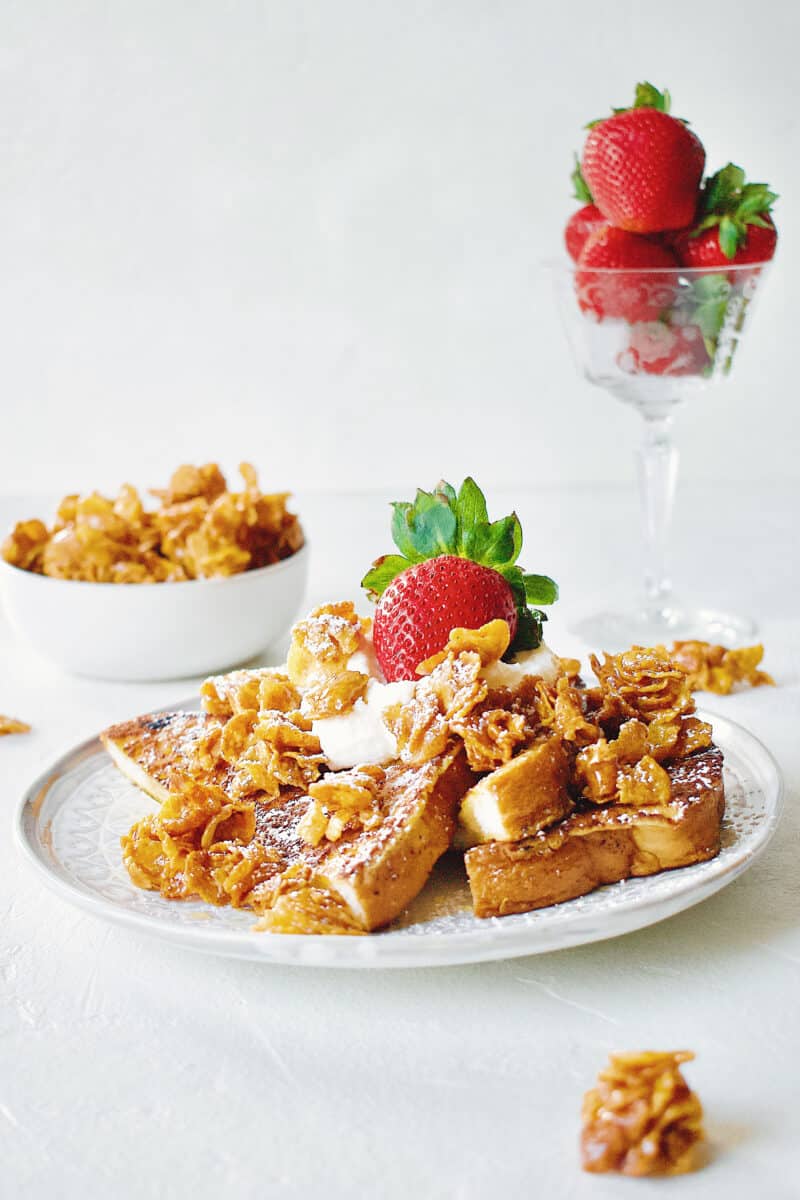 The TIPS...
Make the crunch, but use it just to top regular french toast. Follow my instructions for my Caramelized Custard French Toast, just don't dust it with cinnamon sugar during cooking if you are topping with the caramel corn flakes from Joanna's recipe.
One thing I learned when I was developing the recipe that I mentioned above is that you get a super custardy and more delicious french toast if you only use egg yolks when making the bread soak. And I have to say after I have been eating my recipe for a while, there is a noticeable difference between how eggy vs. how custardy, and I prefer custardy.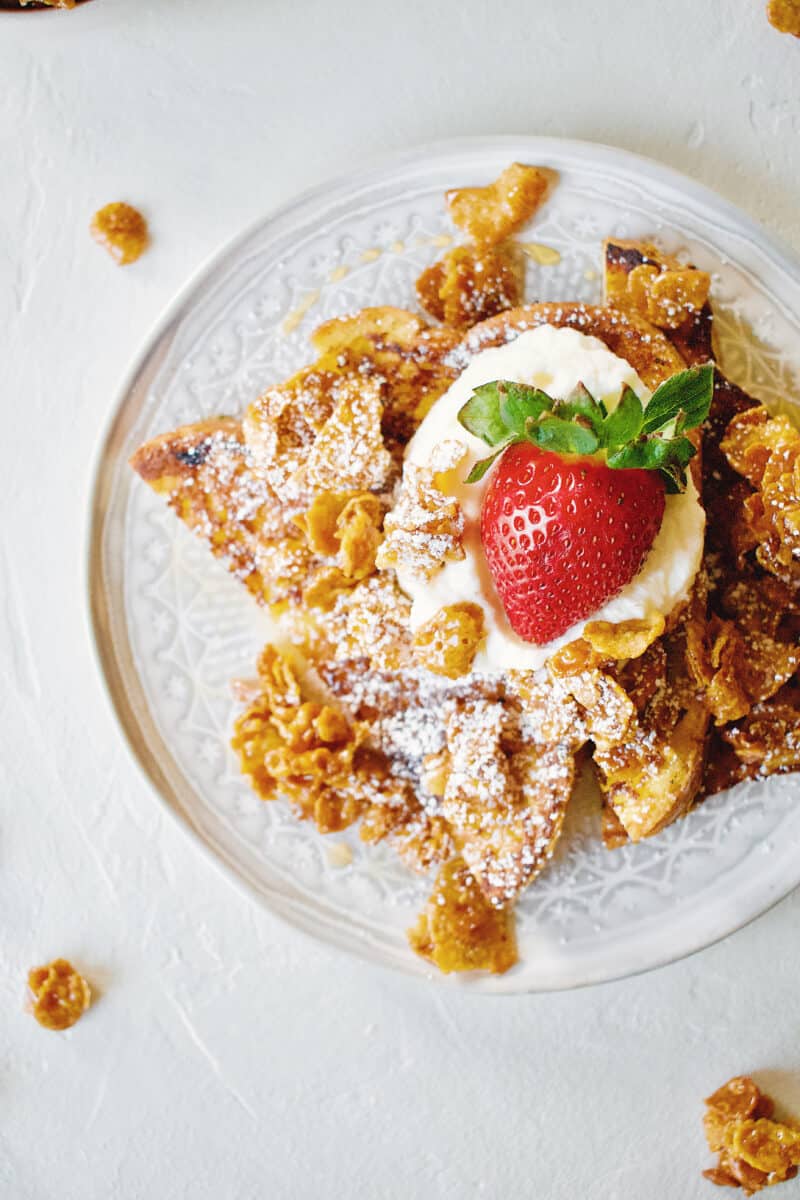 Overall, I would make the crunch to top my version of French Toast for a fun addition, but I would probably stop there when making Joanna's recipe.
Until next time, Happy Cooking!
Kendell
If you watched Joanna makes this recipe on Season 2, Episode 1 of her new cooking show 'Magnolia Table with Joanna Gaines' you can get the recipe by CLICKING HERE, she shared it on her blog so you can make it at home!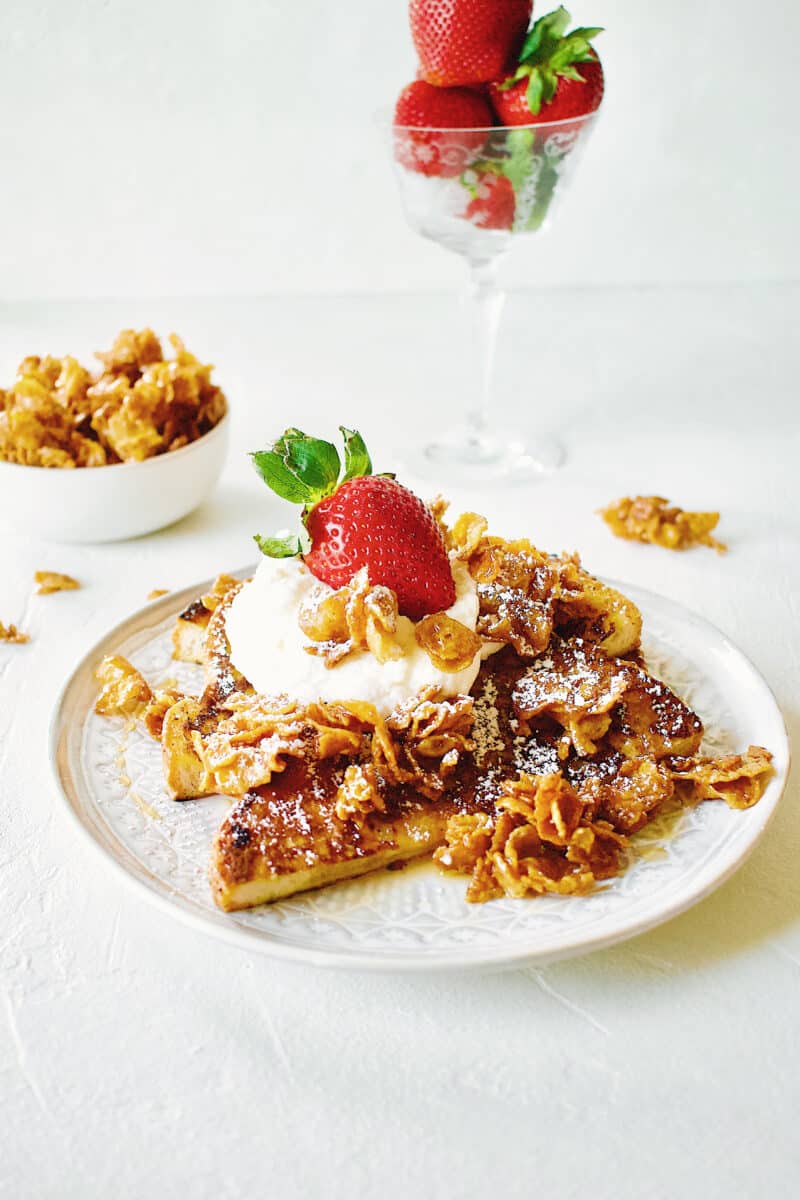 Read my other reviews of season 2 here...
Blended Peach Sunrise (coming soon)
Kale + Bacon Hash Brown Casserole (coming soon)
Did you make this recipe? Let me know by leaving a review or comment! And be sure to sign up for my newsletter, and follow along on Instagram, Pinterest, and Facebook!