During the short-lived season when apricots are available, I snatch them up and whip them into just about anything I can dream up. They are much like peaches in this way, I LOVE to cook and bake with peaches too! This Apricot Cobbler is the first of a few recipes I hope to share this season, and it is so stinking delicious! I hope you give it a try and love it as much as my family and I do.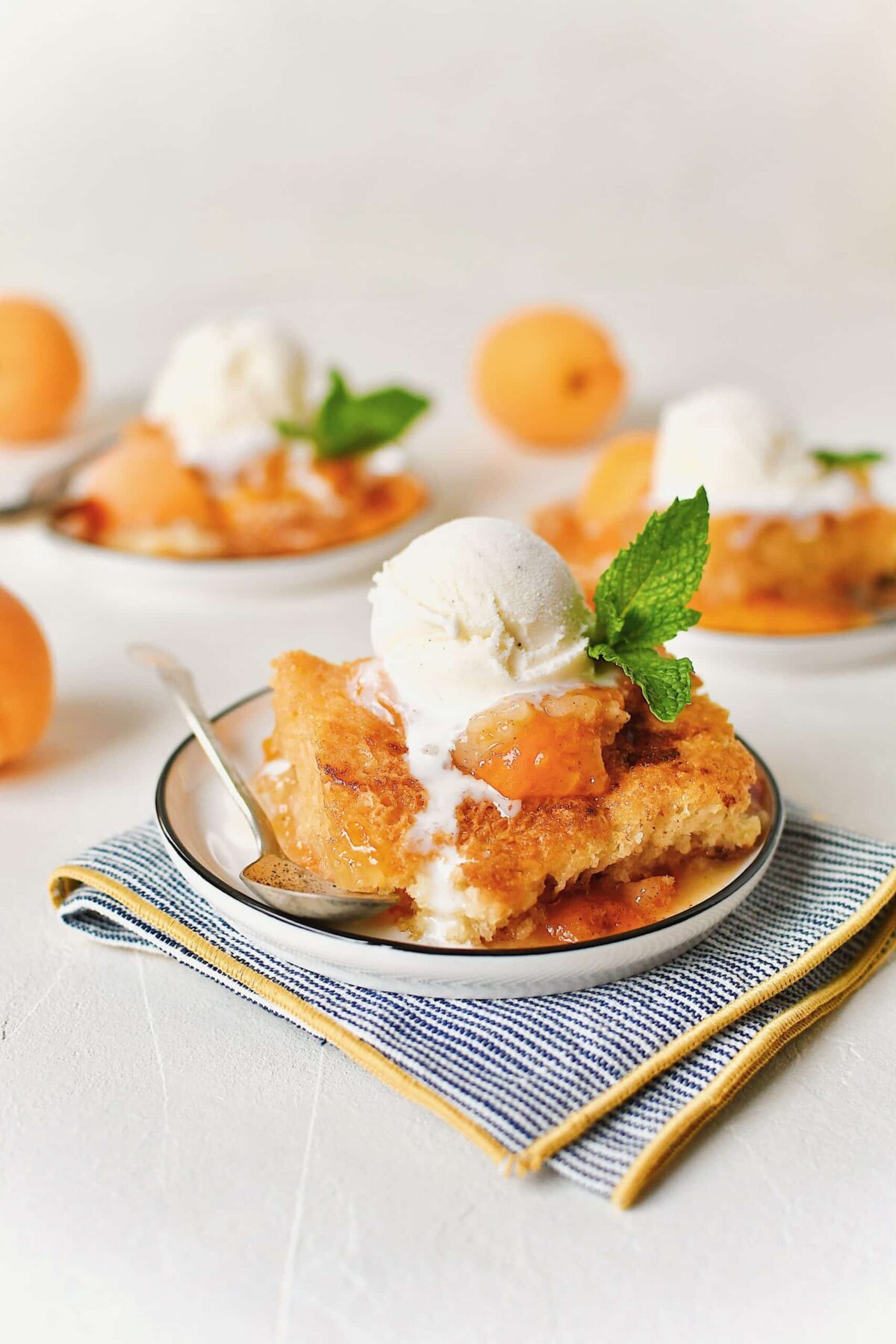 This recipe is SOOO easy, and yields the SWEETEST of rewards! It is like the cobbler that childhood memories are made of. Exactly as I remember it from sitting around the campfire, but a made-from-scratch version, which for me means preservative and chemical-free.
Jump to:
Ingredients
Small ingredient lists make me soooo happy, and this recipe fits that bill. It is often the simple things that turn out the best and that we cherish the most. They leave little room for error and are often things that I am willing to make over and over again.
For this recipe, there is little mixing to do, and the quick cooking of fresh fruit makes for a perfect dessert every time.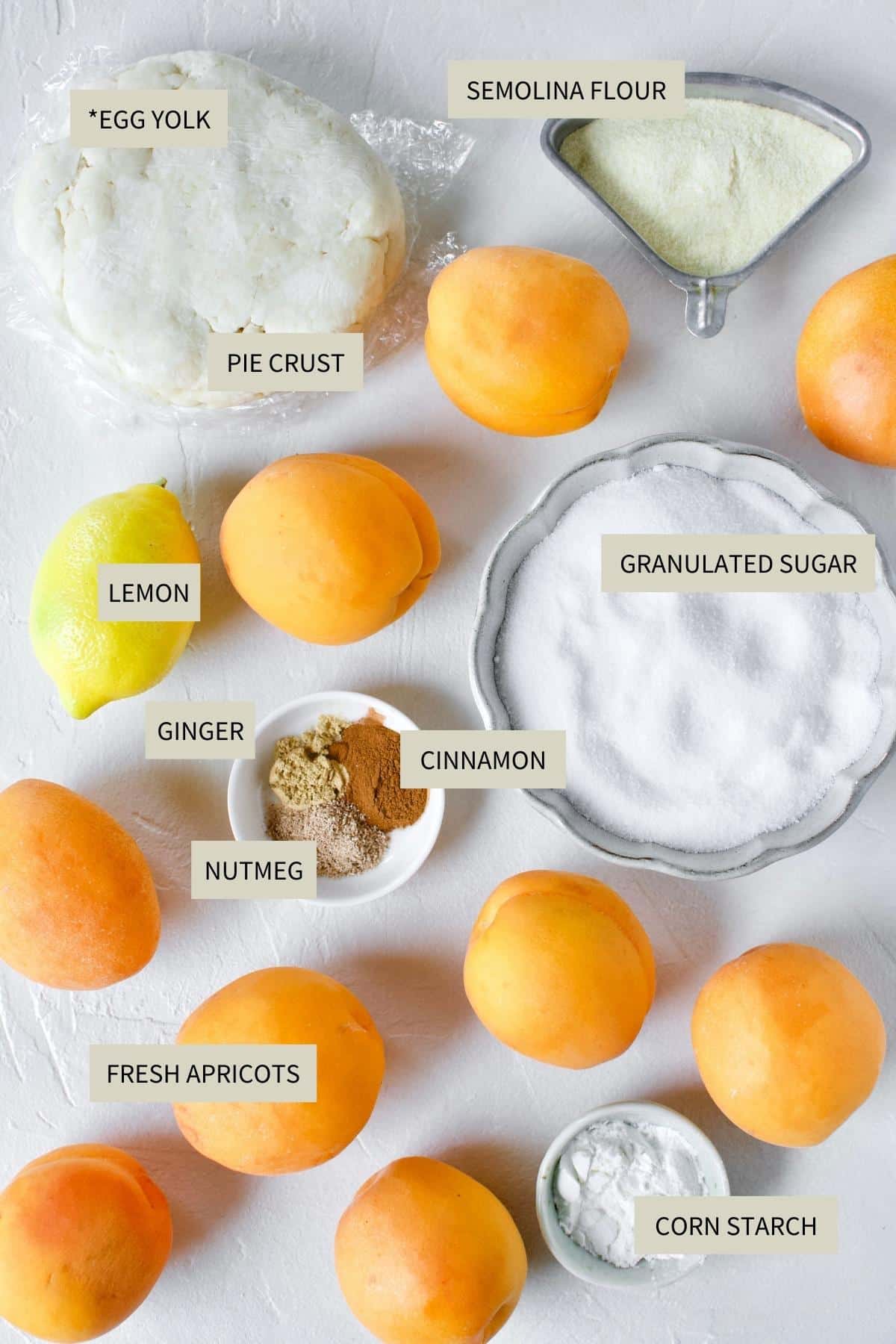 Use the JUMP TO RECIPE button at the top of the post, or scroll to the bottom of the post to see the full recipe card with ingredient measurements and instructions.
Method
Making this cobbler could NOT be easier. When I turn on the oven I melt the butter in the bottom of the baking tin, then I quickly chop up the fruit and cook it.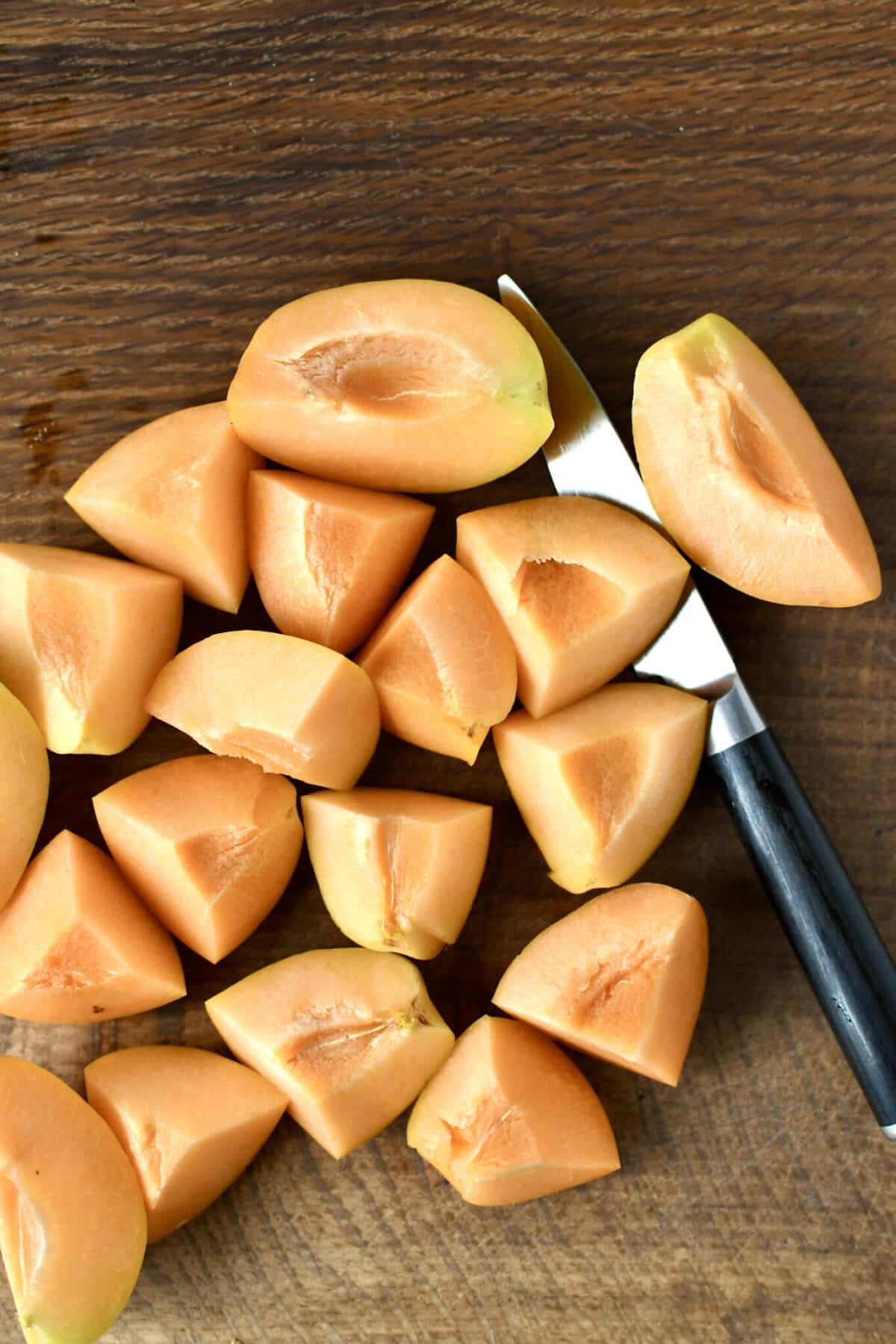 Mix up the cake-like batter, and you are ready to layer it in the pan and bake. It really is that easy!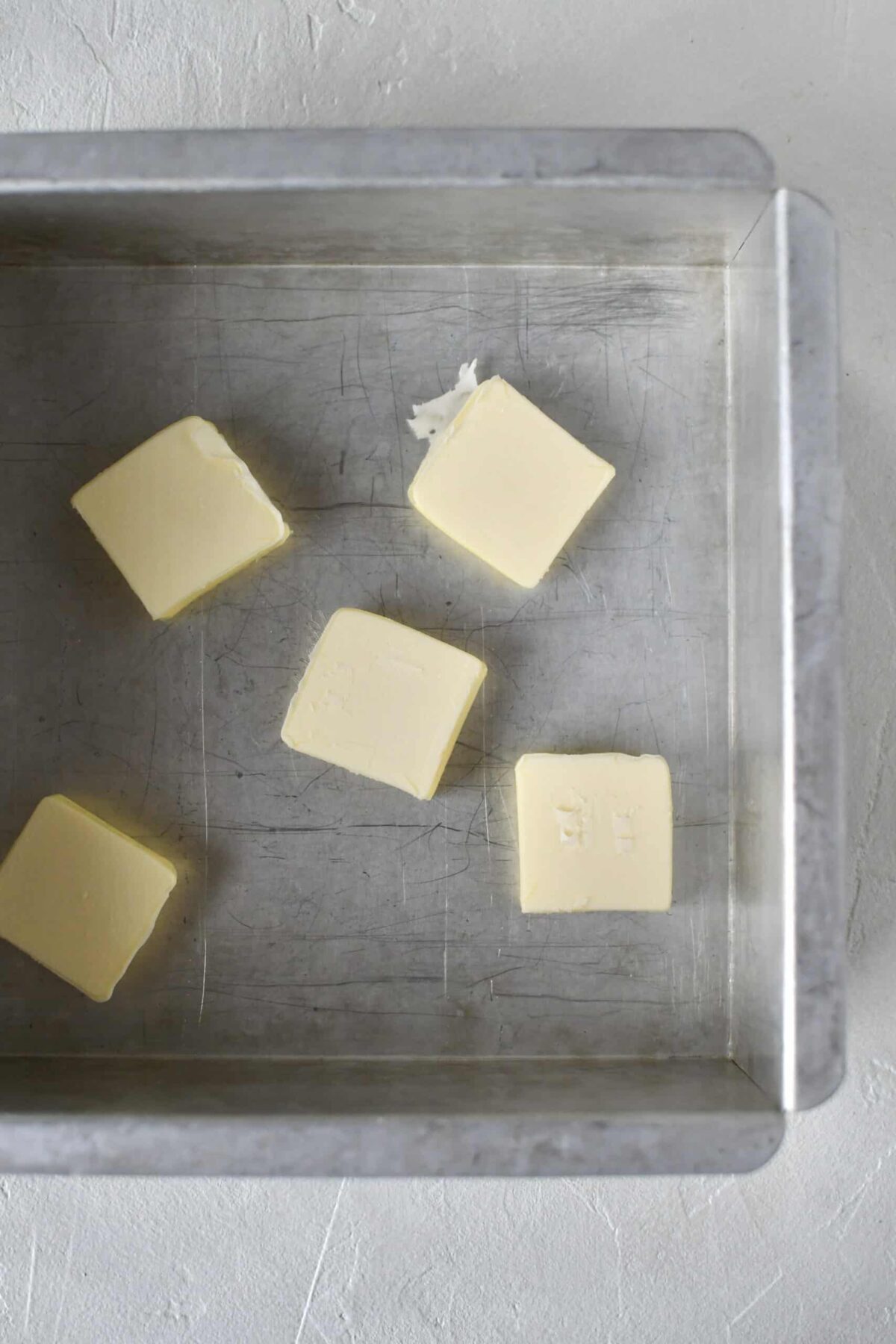 The cake batter in this recipe inverts itself during baking. You start with the butter on the bottom, place the cake batter on top of that, and finish it all off with the cooked apricots and some warm spices to round it all out. You are left with a slightly crisp cake on top at the end and syrupy tender fruit on the bottom.
Served warm and topped with ice cream, it is a dessert that will be savored by all!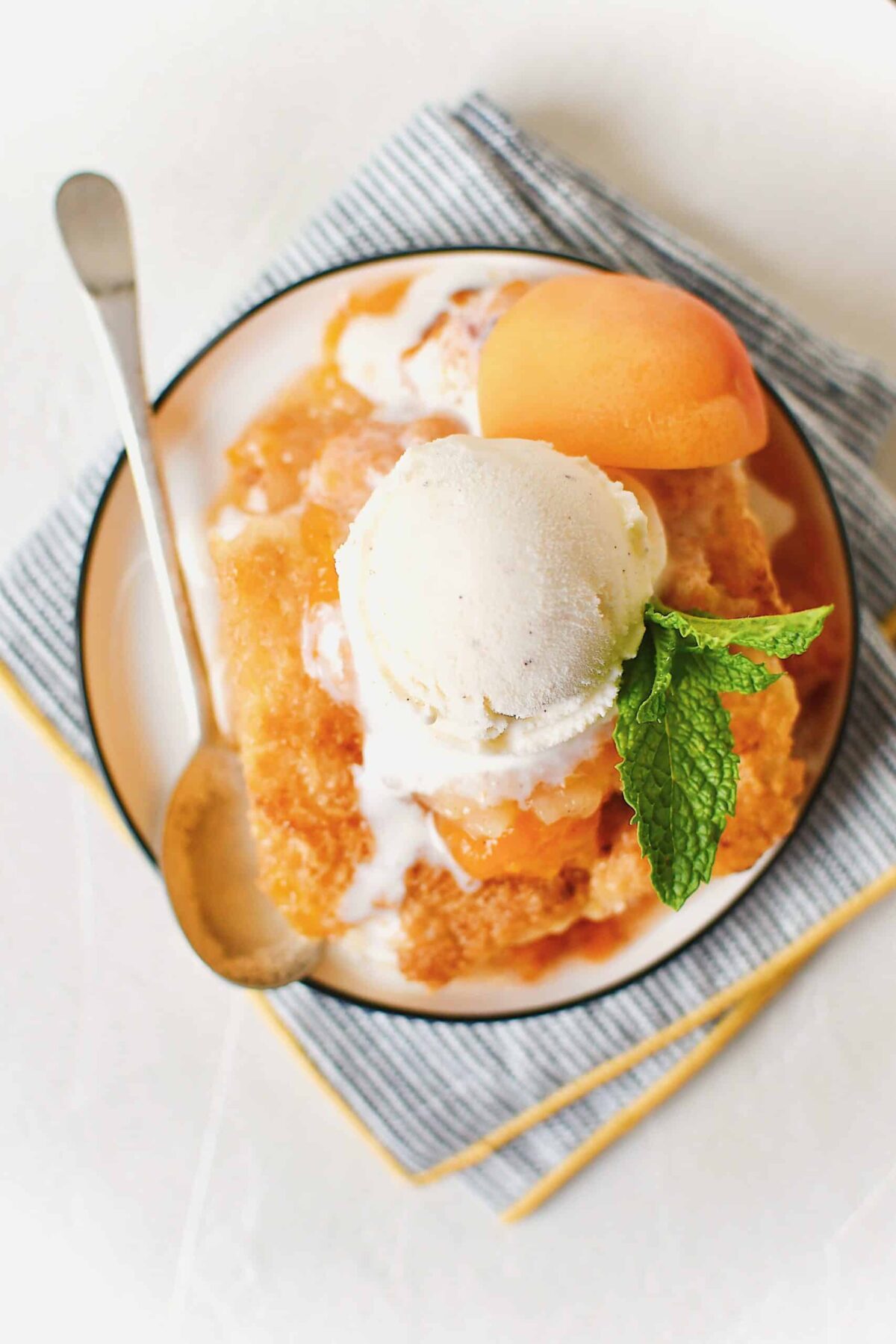 Notes & Tips
Even though the butter is being melted with the oven is preheating, set a timer for yourself for 5 minutes. 1-2 minutes too long and you will have burned butter, and that is no fun. Brown is ok if you let it go a little longer, that is just more flavor, but you don't want to forget about it.
Before you put the cake batter in the pan, swirl the butter around and up the sides so the cake doesn't stick or get crusted onto the pan during baking. It makes clean-up much nicer too!
Leave the fruit in fairly large pieces, depending on the size of the apricots you may only cut them in half or quarters. The ones I picked up had some larger and smaller ones in the package, I used mostly the larger ones since I knew I was cooking them, knowing they would hold their shape a little better.
If your apricots are very small, when cooking, they may only take 3-4 minutes to cook in the syrup, you don't want them to go mushy at this stage, they still have to cook in the oven. If you notice 1 or 2 of them getting super mushy, pull them out of the pot and place them on the cake batter. Continue cooking the syrup till thick for the allotted time mentioned in the recipe.
Baking times may vary from oven to oven, but you will know the cobbler is done when the top is golden brown all over. If it's not fully golden cook it a bit longer.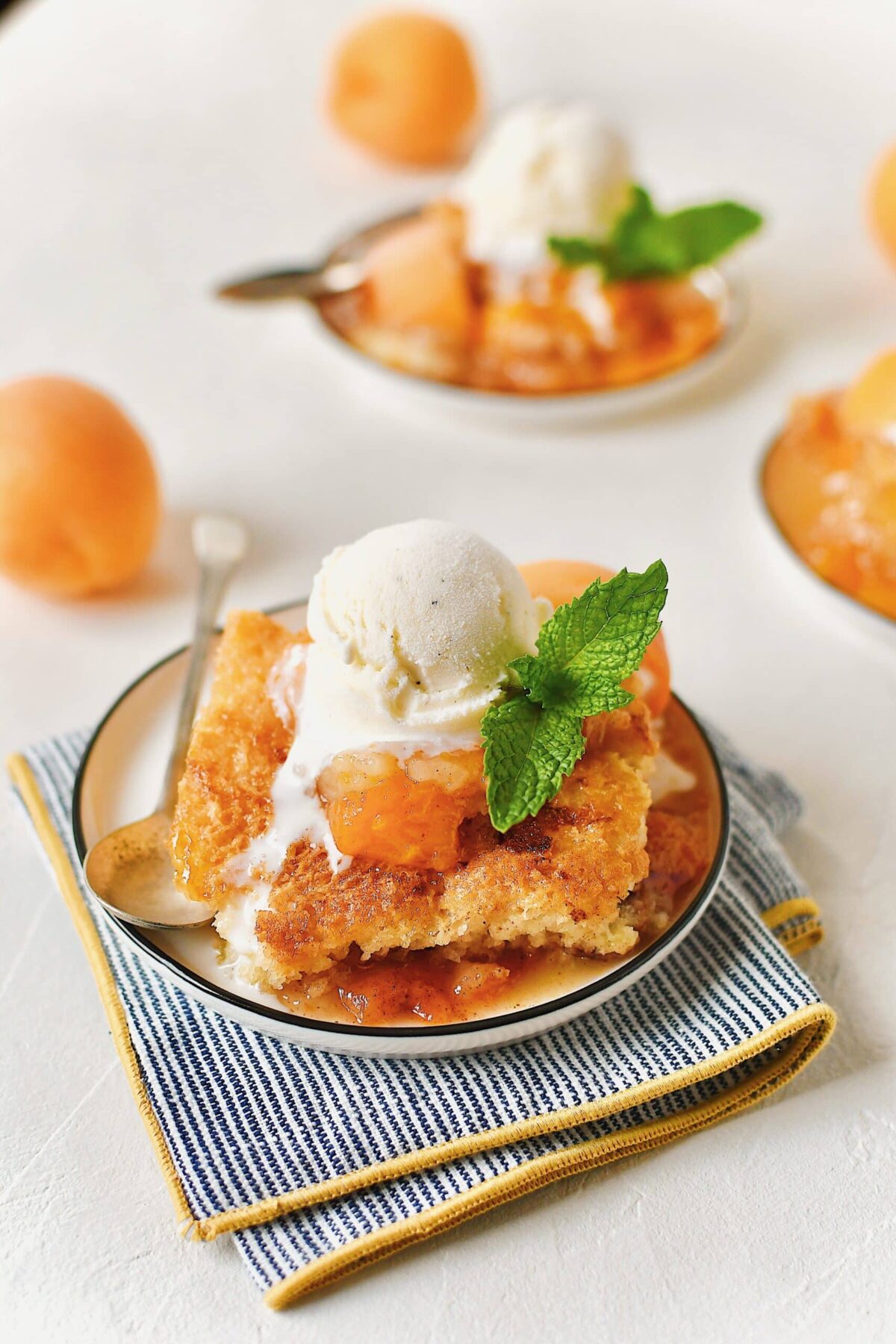 Substitutions
If you wanted to make this recipe dairy-free, this recipe holds up really well to swapping the butter for coconut oil, and the whole milk for almond milk or any milk alternative you like.
This recipe is a great base for any stone fruit. Stone fruit is a fruit with a pit in the middle, and you could easily swap the apricots for peaches, nectarines, plums, or cherries.
I love the brightness the lemon brings to the apricots they are super sweet. Depending on the fruit, taste, and determine if you need it or not. It could also be swapped for the zest and juice of half an orange if you do not have a lemon on hand.
I love the look and fragrance the vanilla bean paste brings to this dish, but if you don't have it, or don't want to splurge on it, use a really good vanilla extract in its place.
When it comes to the spices, something warm really rounds this dessert out nicely. I like the combo of cinnamon and nutmeg, but you could easily use a dusting of pumpkin pie spice, or chai spice mix.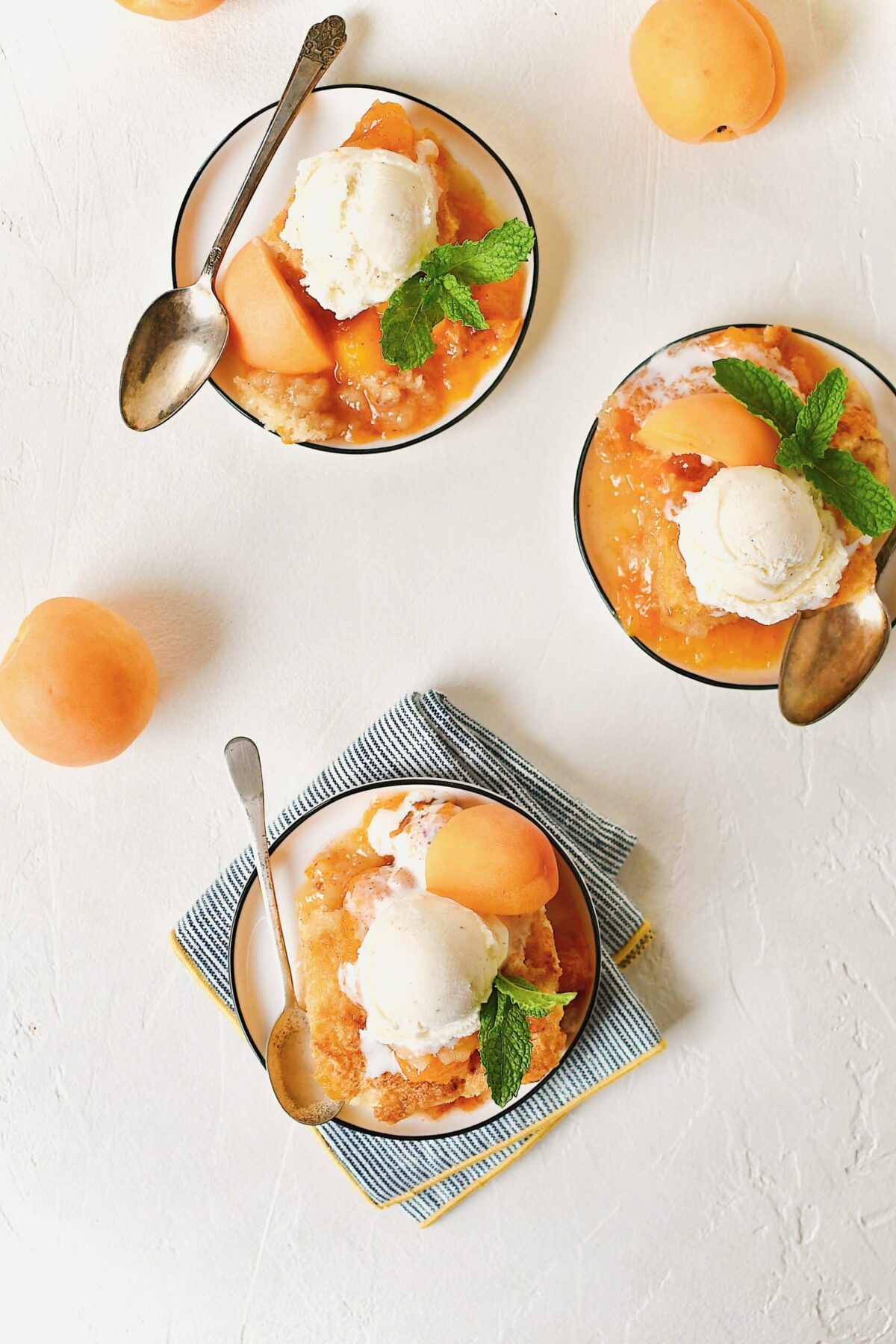 More great warm-weather desserts!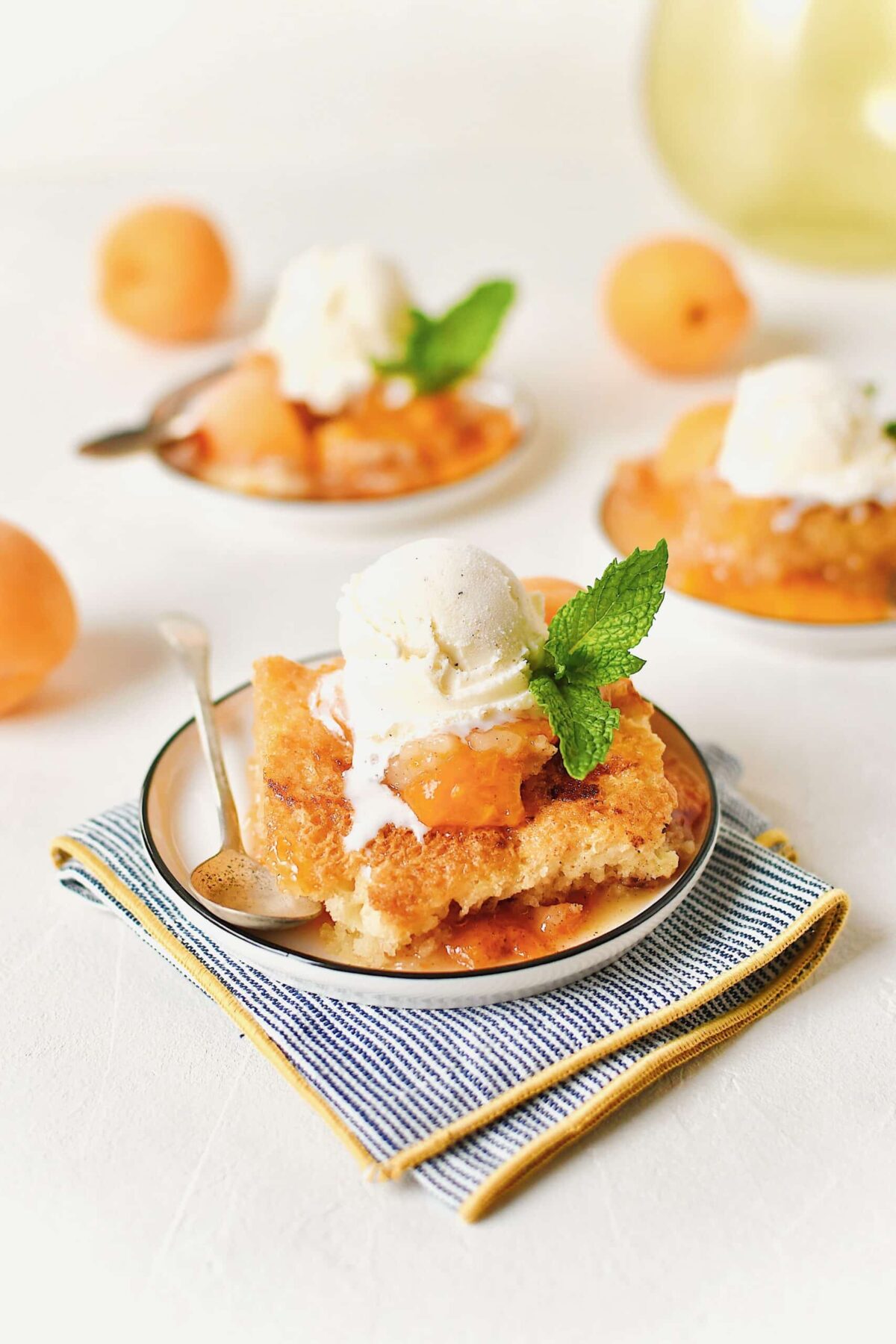 Did you make this recipe? Let me know by leaving a review or comment! And be sure to sign up for my newsletter, and follow along on Instagram, Pinterest, and Facebook!