This recipe for Philly Cheesesteaks that Joanna Gaines shares in the Magnolia Table Cookbook Vol. 2 and on her cooking show by the same name are as she calls it, "her version". And while there may be dispute out there in the world that these are not cheesesteaks from Philly, you are still going to love them!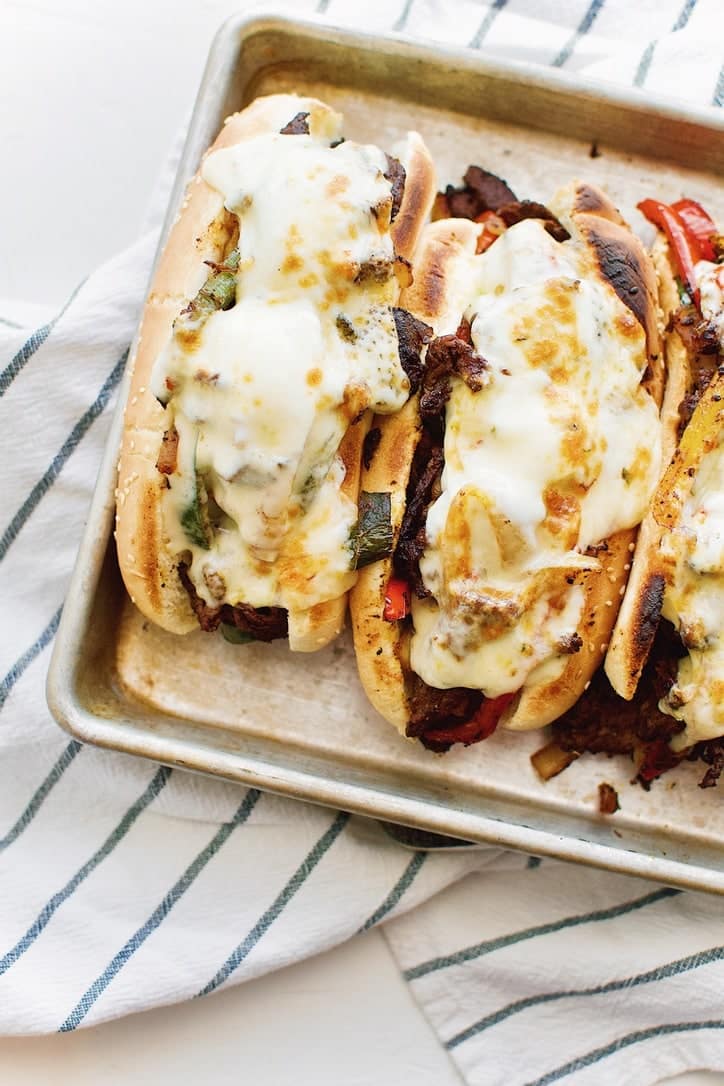 The review...
Ok, so there a few differences in how you will see Jo make this in her cooking show and how it is explained in the recipe. When it comes to sauteing the onions and peppers, she says 5-7 minutes on the show, while the book recipe says 15-20 minutes. I guess you have to decide if you like you peppers to have a little crunch to them or if you like them soft and cooked all the way through.
All that said, and whatever you decide, this is a wonderful recipe. It holds one of my favorite things in a recipe too, a short ingredient list. A couple of steaks and an onion and a few peppers and you are on your way to a super tasty dinner.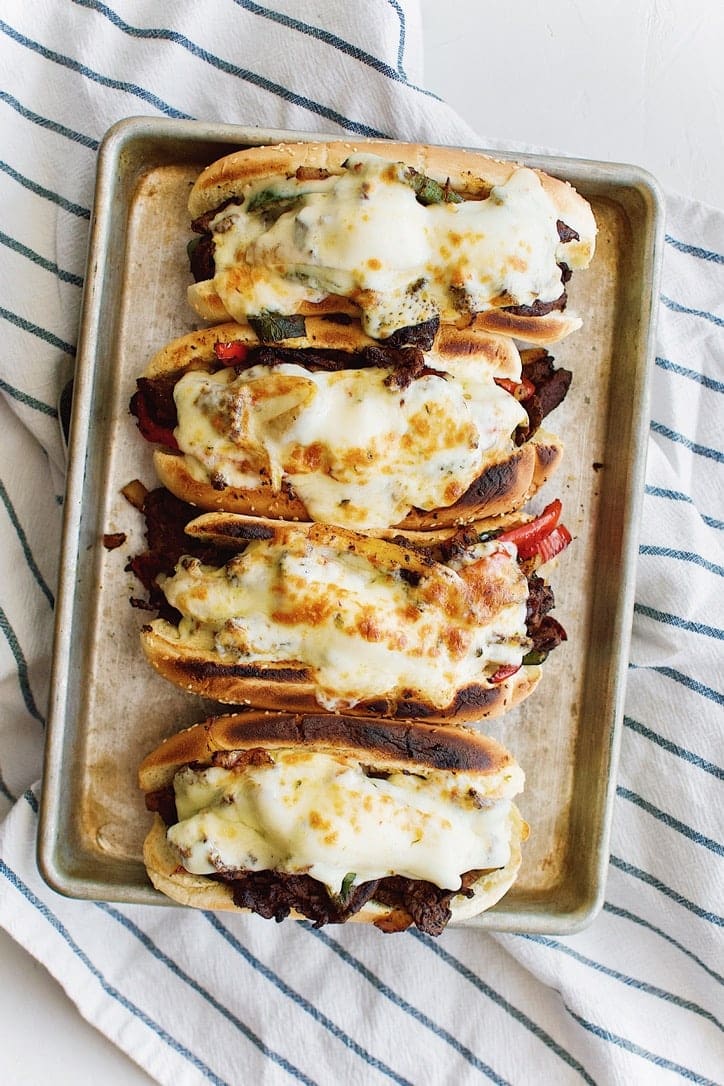 The reaction...
I made this dinner for my family and got pretty much the best reaction ever. Stunned silence. If that isn't the best reaction I don't know what is.
The himms and hawes followed and and my meat and potato loving dad was LOVING this steak sandwich. And while I haven't had a Philly Cheesesteak in Philly, I still think this one might just be a steak sandwich.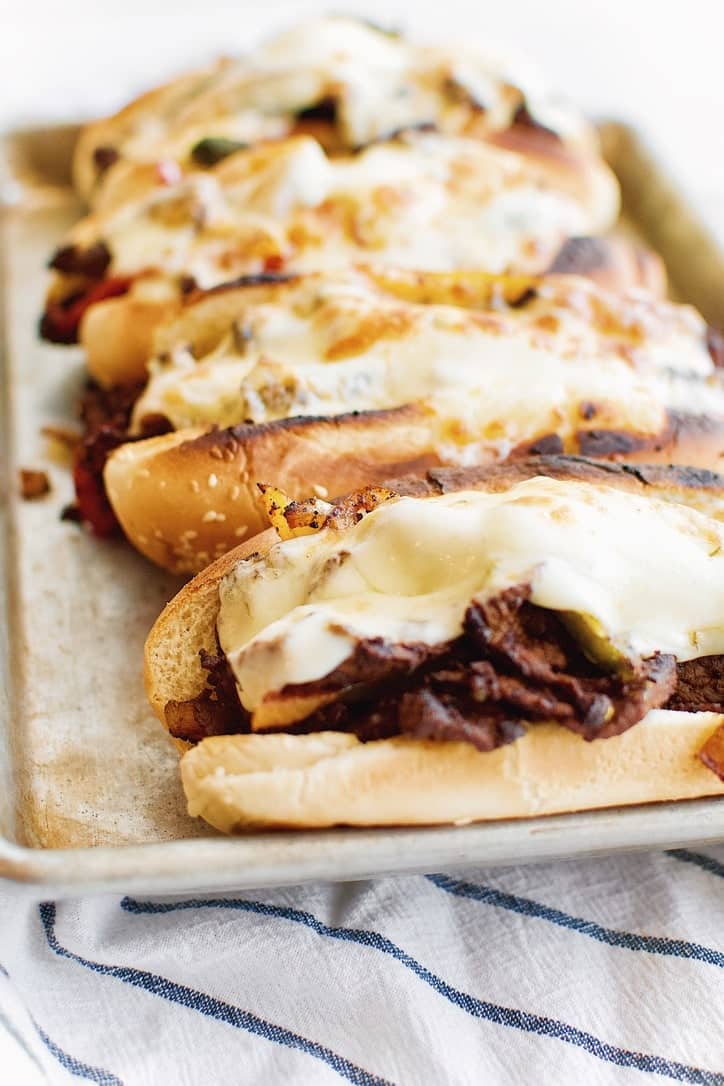 The TIPS...
I would call this more of a steak sandwich based on the flavor of the fajita seasoning. The recipe in the book, which I cooked before Joanna's cooking show came about calls for fajita seasoning, a recipe she also has in the book at the front.
I would totally suggest making this mix. She didn't use it in the cooking show, but I really loved the flavor. My tip would be make a double batch of the seasoning and use it all between the steak and the peppers. Everything was a little mildly flavored, so I tossed more of the fajita seasoning and it was delicious.
Also, follow the note of freezing the steaks for a few minutes before slicing, you will be able to get much thinner slices if the steaks a super cold.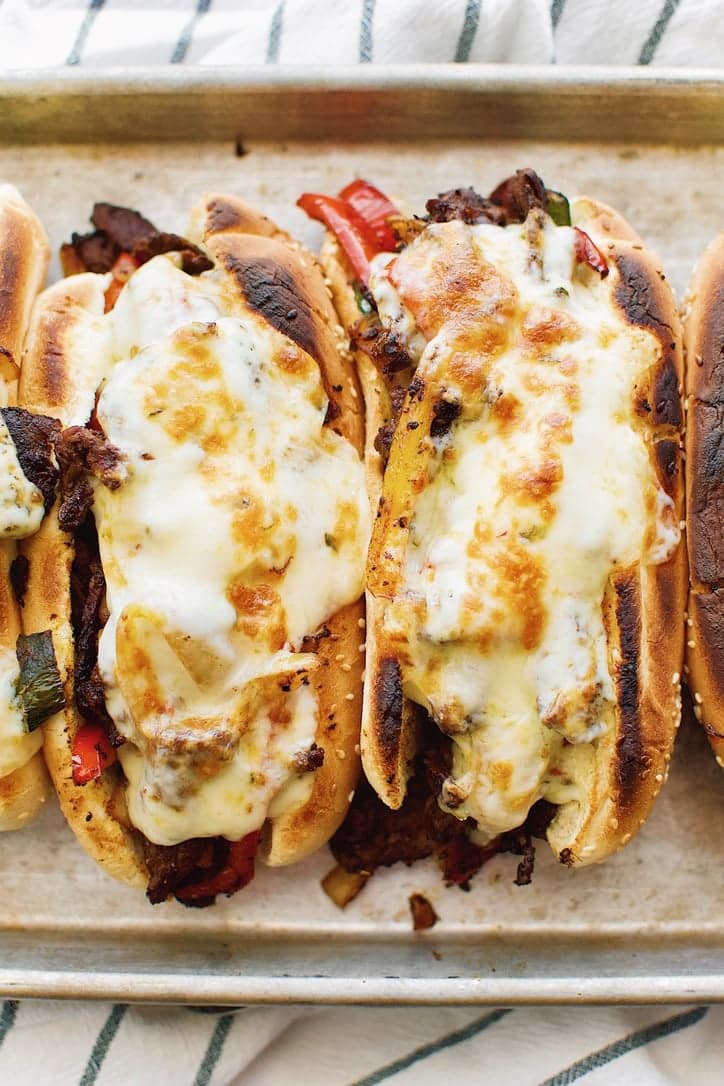 Overall, I could see this recipe becoming one that I would put on heavy rotation. It is simple to make, and can be on the table in minutes.
Until next time, Happy Cooking!
Kendell
If you watched Joanna makes this recipe on the fourth episode of her new cooking show Magnolia Table with Joanna Gaines you can get the recipes by CLICKING HERE, she shared them so you can make them at home!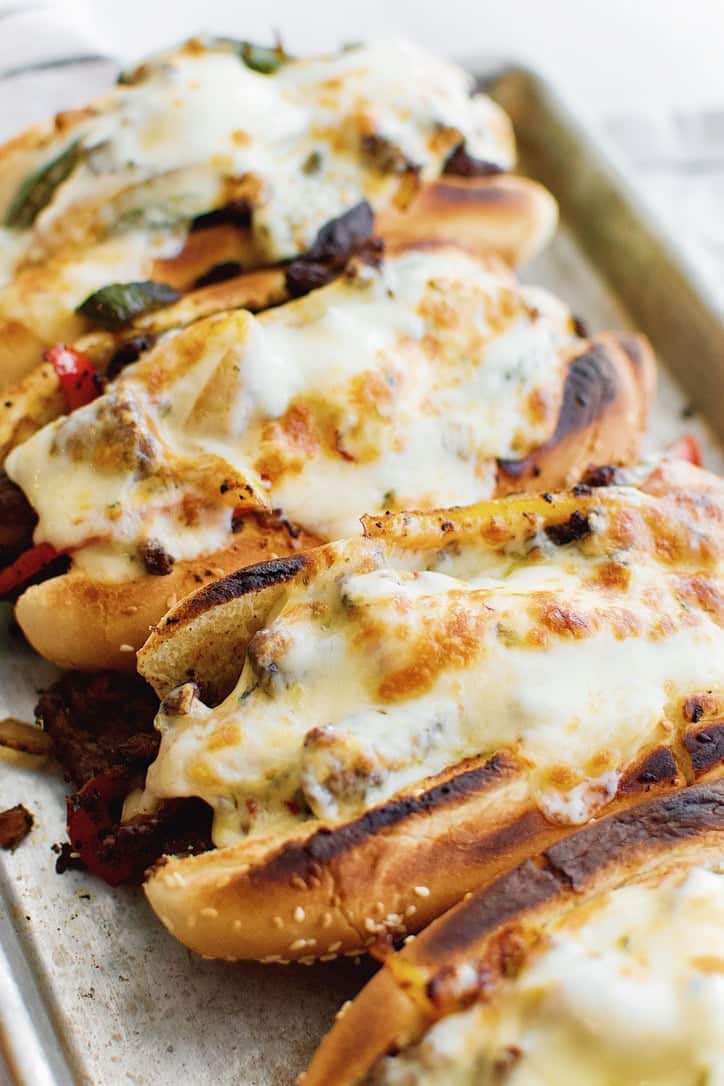 -
READ MY OTHER REVIEWS OF EPISODE 4 HERE…
French Onion Dip (coming soon)
Hasselback Potatoes (coming soon)
FOR MORE OF MY MOST POPULAR MAGNOLIA TABLE REVIEWS!
If this recipe review was valuable to you, take a look a some of my other reviews that have been super popular!
Jo's recipe for 1919 Pimento Cheese is by far my most read review. I have adjusted to the recipe to replace the Velveeta, which I just can't bring myself to bring into my kitchen.
Her Zucchini Bread is my next most popular review, and it is one of my very favorites to pick up when visiting Waco.
And to ready my full ranking of every recipe in the first cookbook check out this post…Magnolia Table Cookbook…my overview!
MY LATEST RECIPES!
Get my NEW e-Cookbook here!! ⬇️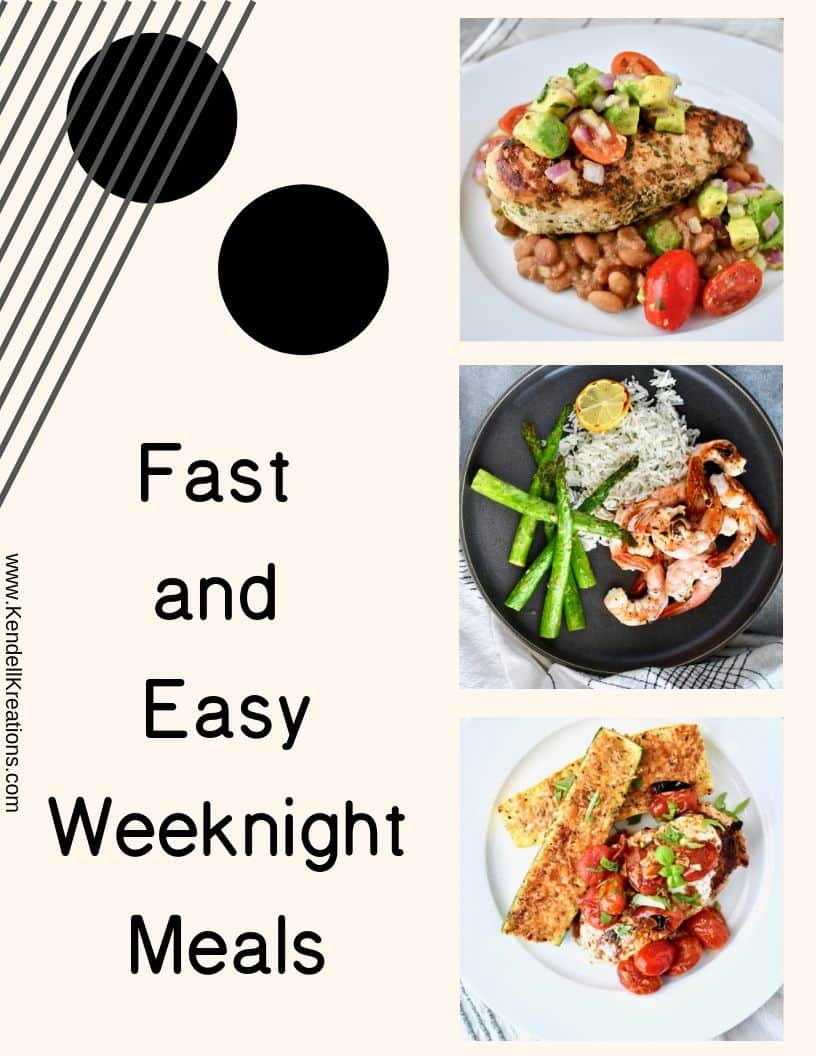 MY FAVORITE KITCHEN TOOLS!
Here are a few links to some of my favorite kitchen tools! You get a car, YOu get a car, YOU ALL GET A CAR…in my best Oprah voice
These Rösle Silicone Tongs are a little pricey but they will last you the rest of your life and are the softest in your hand. This is important for someone like m that cooks so much. It reduces strain, I have 4 sets in my kitchen!
These are my FAVE Nordic Ware Sheet Pans, every kitchen should have at least 2 sets of these! I think I have at least 4 of each of these.
This is my favorite pressure cooker, the Fagor is the same concept as the "Instant Pot" but easier to use in my opinion, if you don't have one you NEED one, it will be your best friend in the kitchen!
A sharp knife is the most important tool in the kitchen, these Japanese steel "Shun" knives are my favorite! And this is a great starter set to build on. Once you try them you will be in love so use this as a foundation you can build on for years to come.
This Scanpan 11″ skillet is just the right size for almost anything you will need to cook and my best friend and a real workhorse in my kitchen, it's also a great deal at $99. Scanpan is the best in the world for healthy cooking. It is coated with a proprietary ceramic-titanium coating that is durable while allowing you to use fewer fats and oils when cooking. It is a coating only they use. I could talk all day about my love for these pans, message me if you want more info. Here are some other sizes that are available if you are looking to outfit your kitchen with some new goodies. 8″ & 10″ Skillet set or 8″ Skillet, I still need this one for my kitchen Also, I don't really know how to cook small so the 12.5″ is my other fave!
This giant vat of olive oil is my favorite, I decant it into a smaller bottle for my counter. Or put this spigot on top of a wine bottle!
My favorite baking dish that is so easy to clean even burnt on cheese slides right off!
This Tovolo jar scraper has to be my single favorite kitchen tool, it is definitely the most used tool in my kitchen. If you are NOT a gadget person, this is the only necessity I say is a MUST beyond the wooden spoon.
A great wood spoon is essential, this Olive Wood one is my favorite, I have more than I can count. But can you really ever have too many?
A food scale can be a very important tool in your kitchen, this one is the one I use every day!
If you love Joanna Gaines as much as I do then the 'Magnolia Table Cookbook' is a must in your kitchen, get a copy HERE!