I really love making these Cornbread Muffins to go with my Buffalo Chicken Chili, but they match well anywhere you'd have a side of cornbread. And don't let the blue cheese scare you, it only adds a subtle flavor.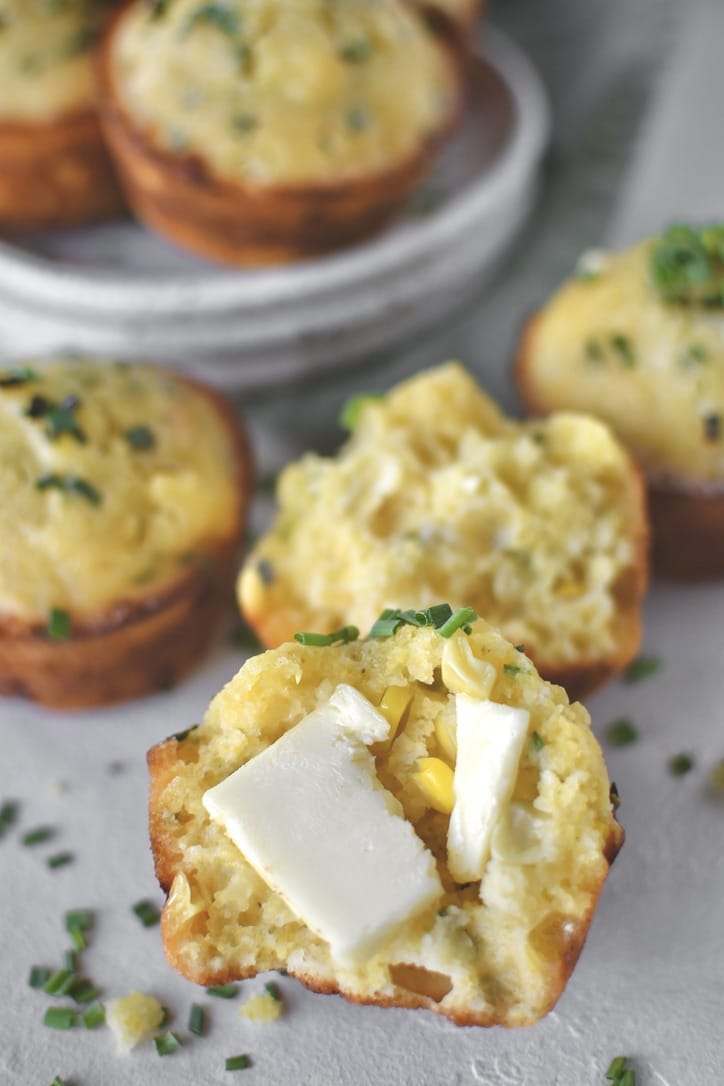 And don't leave out the corn kernels. I love cornbread that has whole corn in it. You get little pops of sweetness when you bite into it and enhances the eating experience.
Jump to:
Ingredients
Here you will find many typical ingredients for making cornbread. And at its heart, this is a basic cornbread. I add the blue cheese and chives to just punch the flavor up and especially to complement my Buffalo Chicken Chili.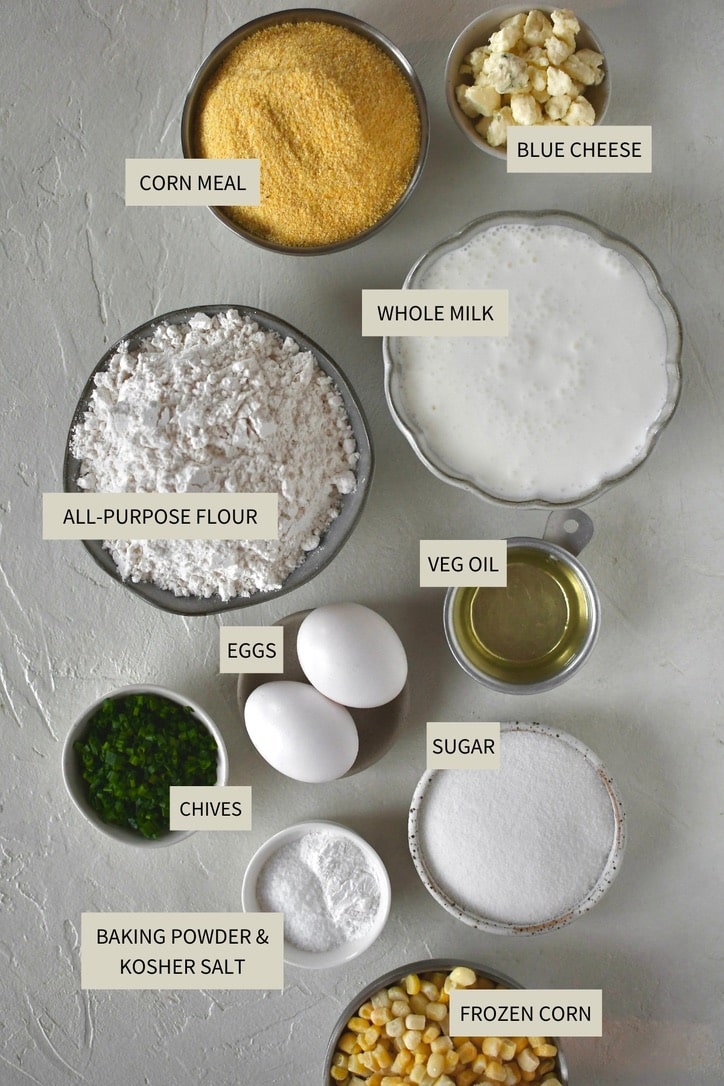 And if you are not a fan of blue cheese, or you just want to make regular Cornbread Muffins, leave the blue cheese out. And the chives too if you want or need.
Use the JUMP TO RECIPE button at the top of the post, or scroll to the bottom of the post to see the full recipe card with ingredient measurements and instructions.
Method
In the bottom of a large bowl, whisk together the milk, eggs, and oil till frothy. Then whisk in the sugar, soda, and salt. Gently whisk in the flour and corn meal till some lumps of flour remain, then switch to a spatula.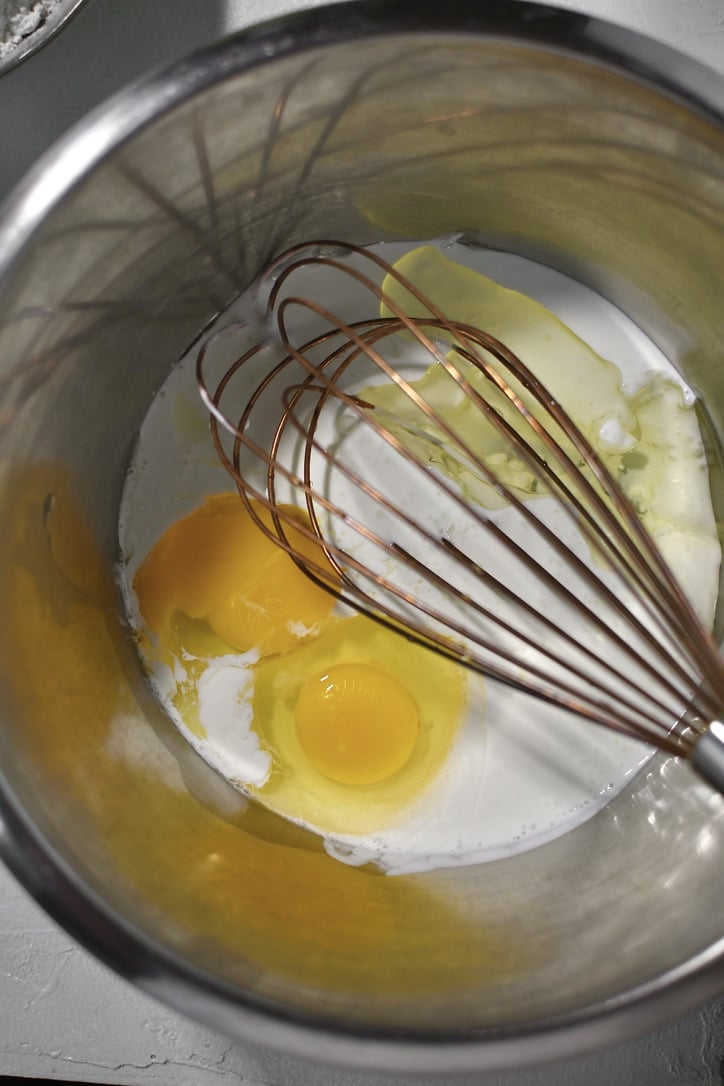 Add the corn, cheese, and chives to the bowl and gently fold them in until evenly incorporated. Butter a standard muffin tin, and USE BUTTER. Cornbread loves butter, and it will give these a golden brown exterior.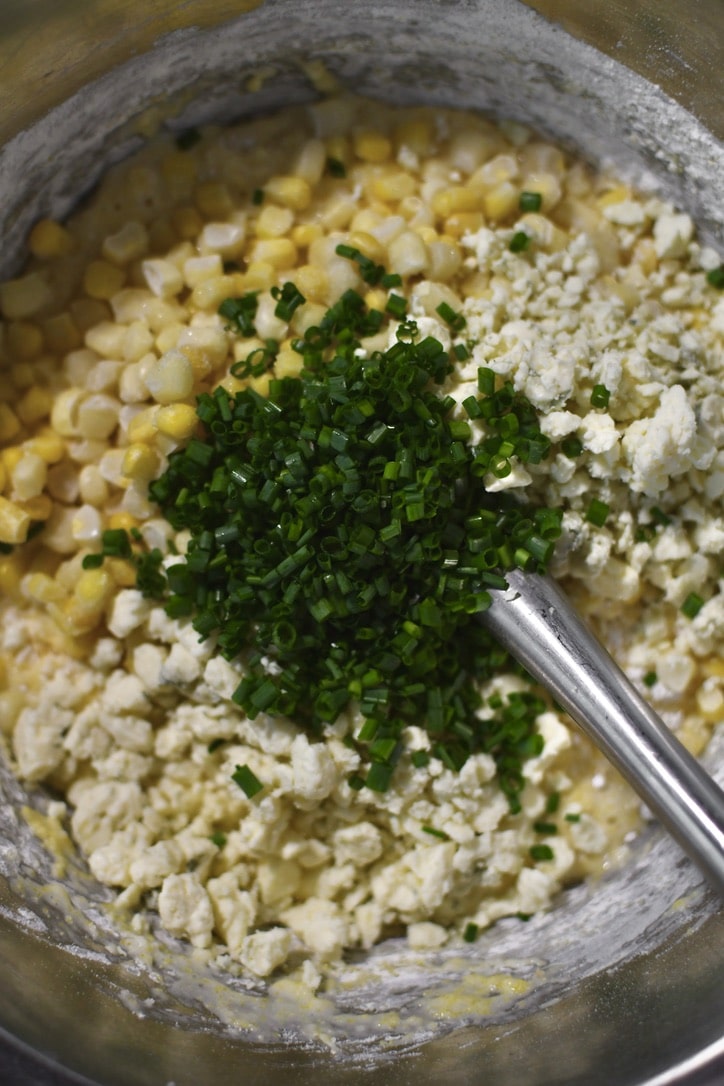 Distribute the batter between a standard 12-cup muffin tin. Top each muffin with some more chives if desired and bake until golden brown. I also like to top each muffin with a ½ tablespoon pat of butter just after pulling them out of the oven and let it melt over the top of them.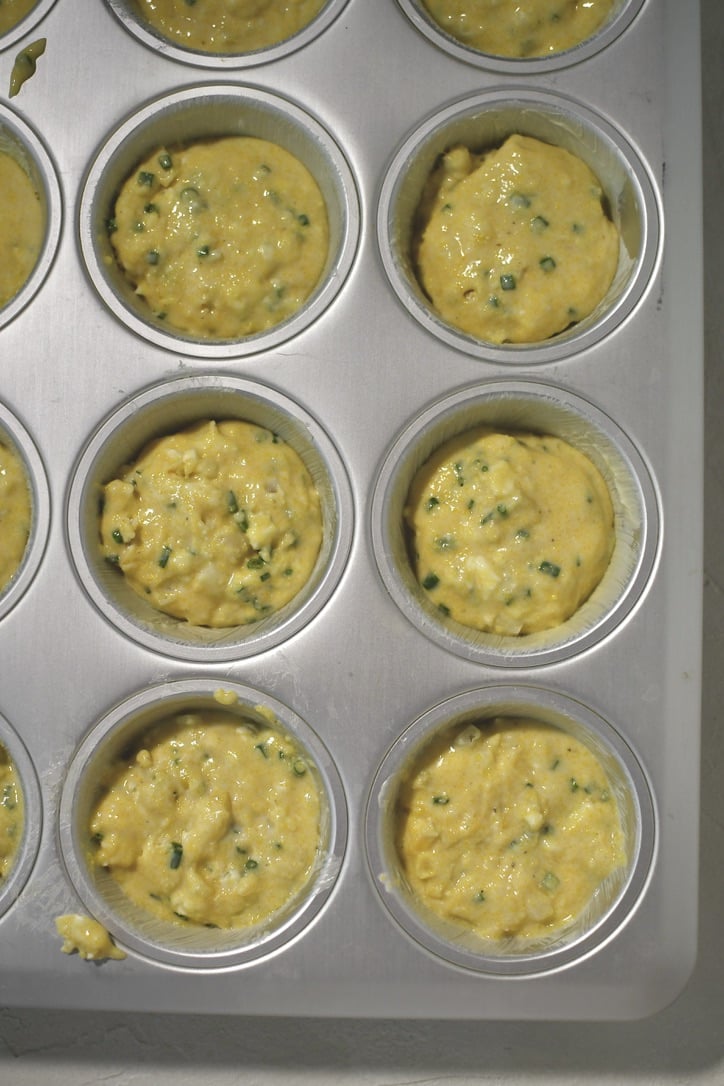 And as mentioned above, my favorite way to serve these is with my Buffalo Chicken Chili. I like to crumble a muffin in the bottom of a bowl and spoon the chili over the top of it.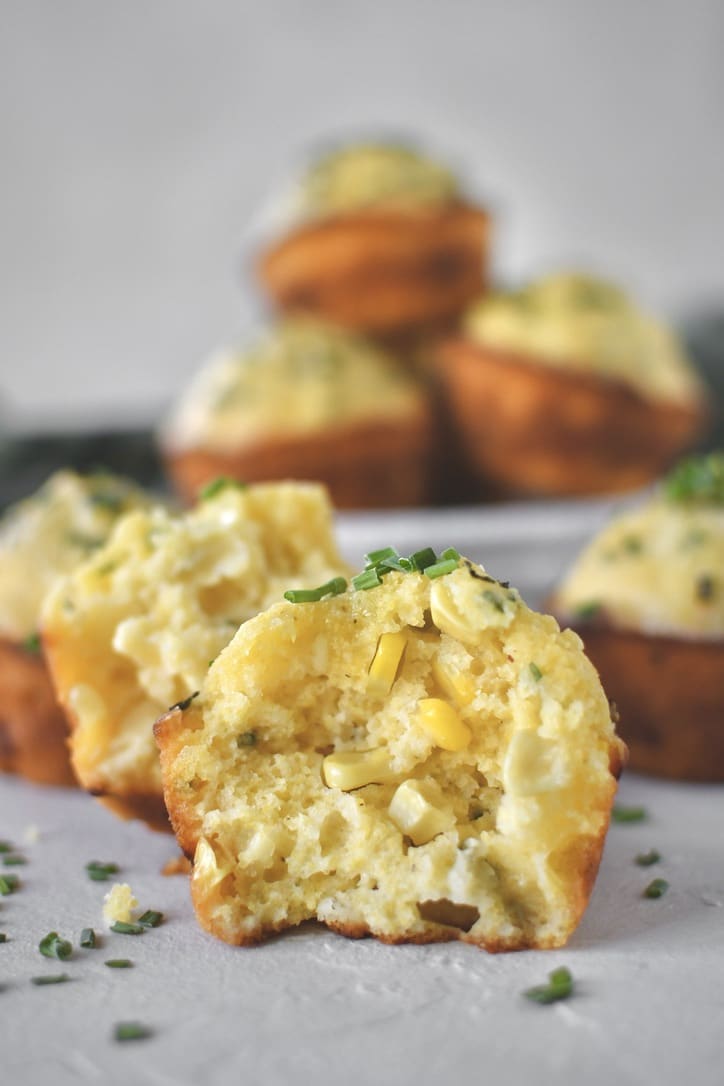 Notes & Tips
I use a standard muffin tin here, but you could also use a mini tin. The most important note is to brush each space with butter, and REAL BUTTER. It browns the outside and helps release it from the pan.
The corn can be added frozen, fresh, or canned, any way works.
Be sure to fold the batter together gently after adding the flour and cornmeal or the muffins can become tough if you overwork the batter. Just mix till no streaks of flour can be seen in the bowl.
Substitutions
Yellow cornmeal is just easy to find and I always seem to have some on hand. But you could also make this recipe with blue cornmeal.
Because of how I like to serve these muffins, I use blue cheese. But you could also make these muffins with pepper jack or cheddar.
For making muffins I like to use chives because they are so small. You could also use green onions in their place.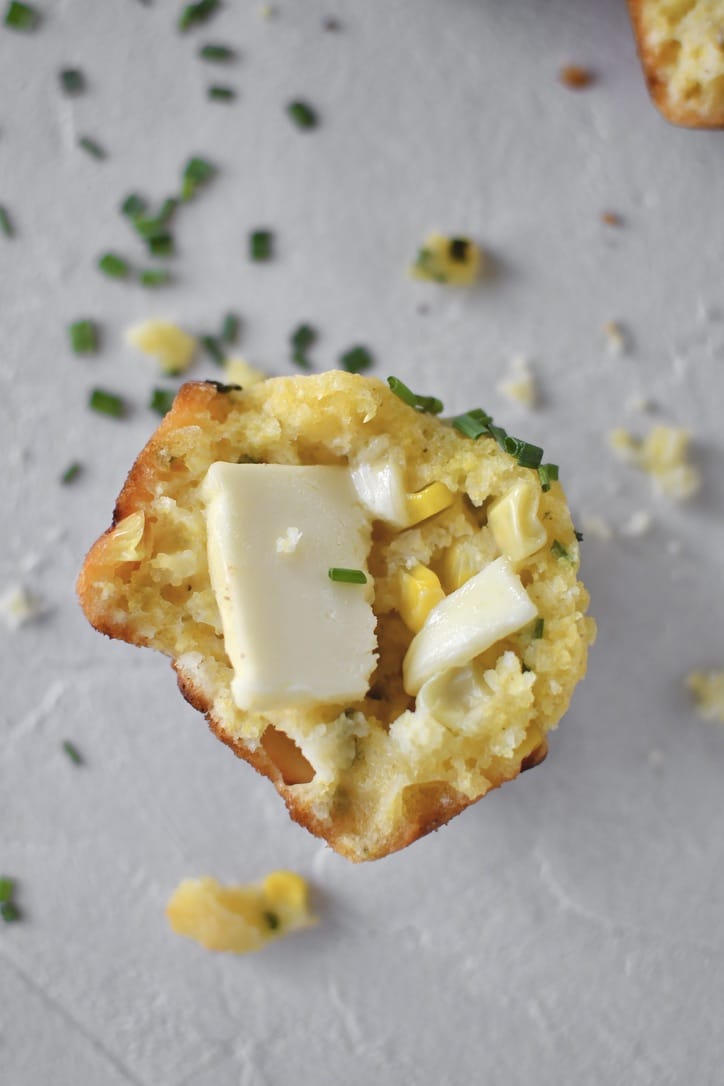 Did you make this recipe? Let me know by leaving a review or comment! And be sure to sign up for my newsletter, and follow along on Instagram, Pinterest, and Facebook!