This simple Irish Chicken in Whiskey Cream Sauce takes thin chicken cutlets and wraps them in super flavorful creamy goodness. You can then serve them over rice or potatoes, with a generous helping of the rich and delicious sauce.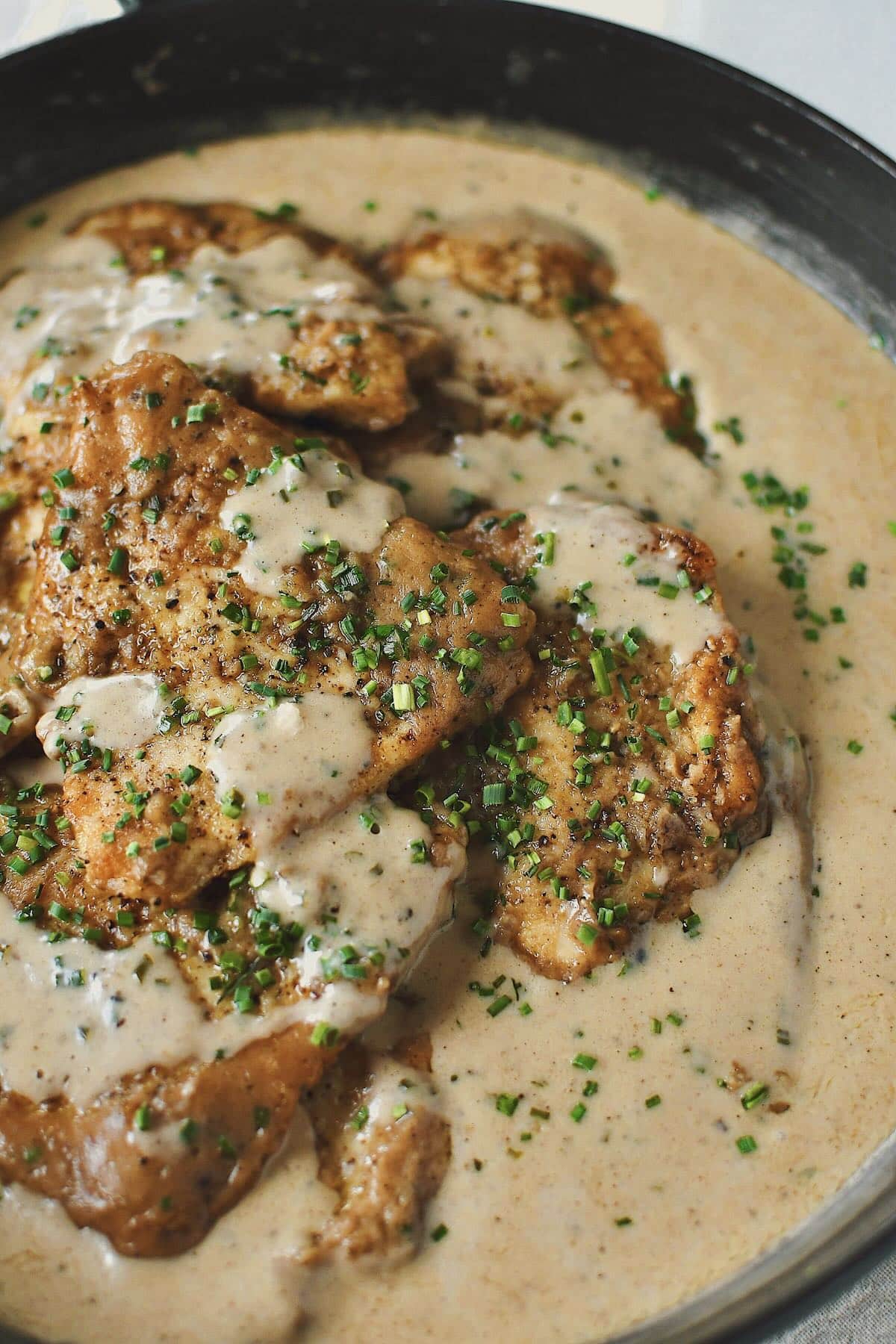 This recipe is super simple to whip up and makes a great highlight to dinner time. The Irish whiskey gives the sauce a deep, rich flavor, but doesn't leave it boozy. I'd take a bath in this sauce as Lorelai Gilmore would say.
Jump to:
Ingredients
This simple ingredient list features two that I stand my ground on when making this recipe. I mean it is Irish Chicken, so you need to use Irish Butter and Irish Whiskey. They are what makes this Irish, and what makes this delicious.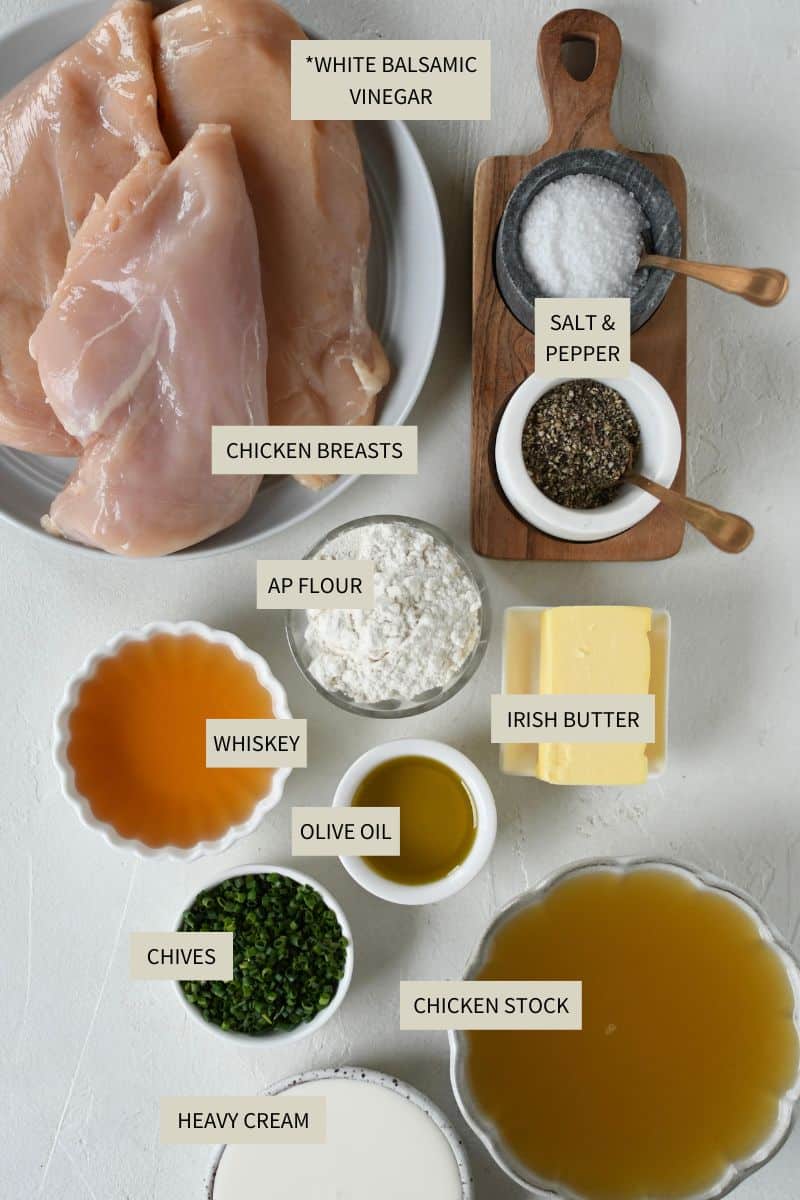 Now you don't have to go get a super expensive whiskey, in fact, a cheaper one is what I prefer to use when cooking. It will still provide deep flavor and that is all we want.
Use the JUMP TO RECIPE button at the top of the post, or scroll to the bottom of the post to see the full recipe card with ingredient measurements and instructions.
Method
First, halve your chicken breasts and pound them out flat. You want pieces that are all nearly the same thickness and size. If your chicken breasts are really big, after filleting the breasts in half lengthwise, cut them in half again if needed. Then sear them in the butter and oil till just browned and nearly cooked through.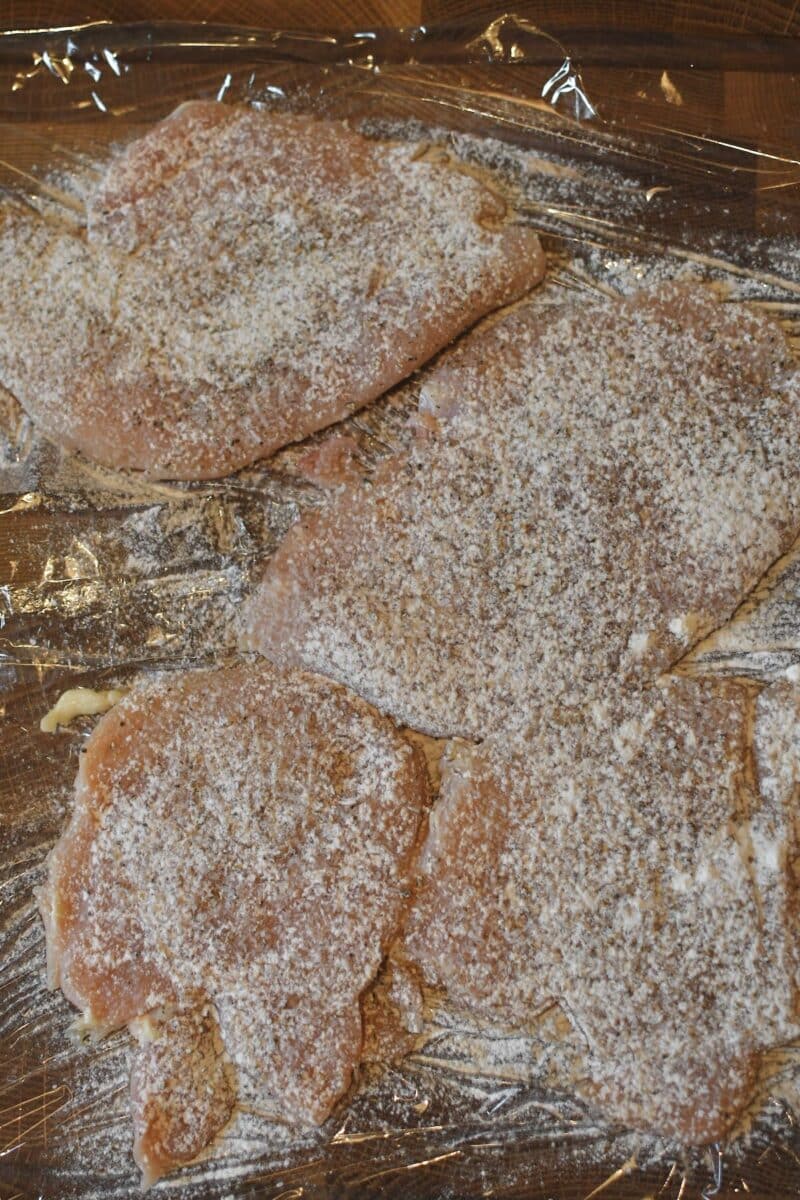 In the same pan, add a bit more butter and the flour and make a roux. Deglaze the pan with the whiskey and immediately add the stock and cream to the pan. Bring the liquids to a boil, and simmer for a few minutes till a luscious sauce forms. Return the chicken to the pan.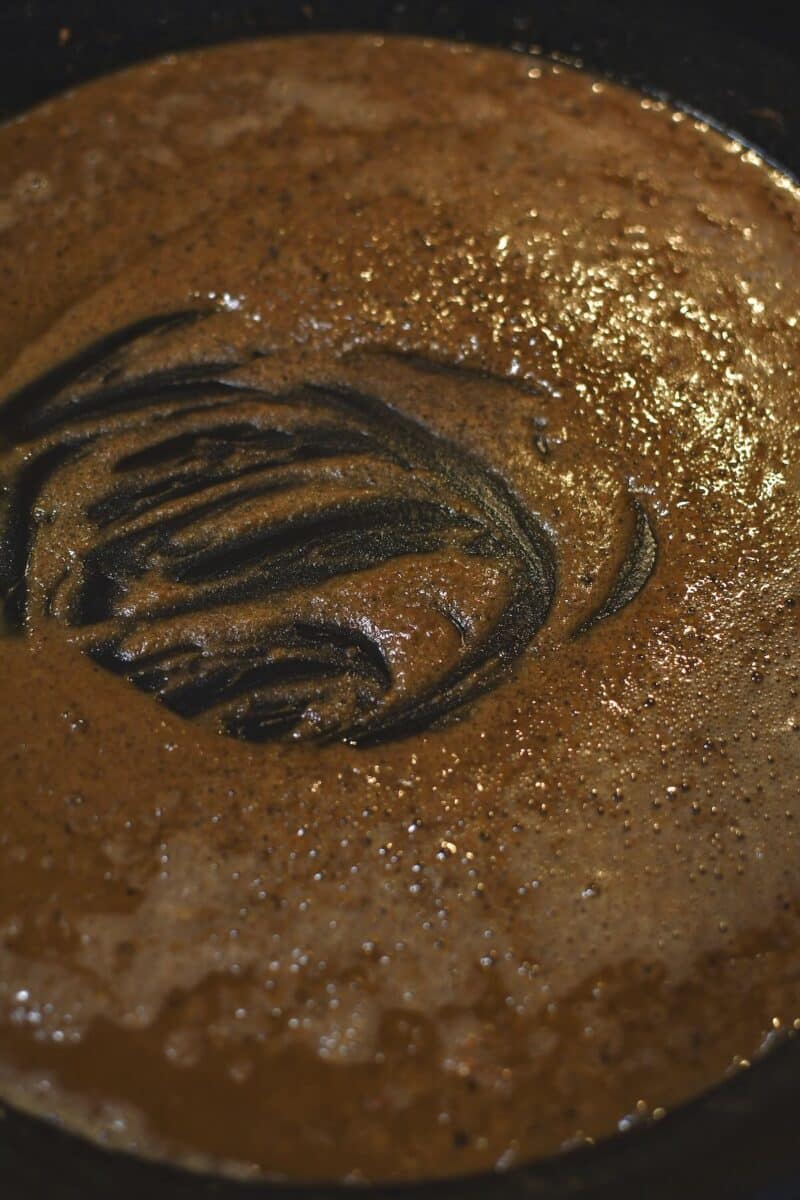 After letting the chicken simmer in the sauce for a few minutes, to warm it back up and ensure it is cooked through, it is ready to serve. I like to spoon lots of sauce over the chicken when I serve it so I can dip my potatoes in it or my Irish brown bread. The sauce is the star of the show, so don't skimp!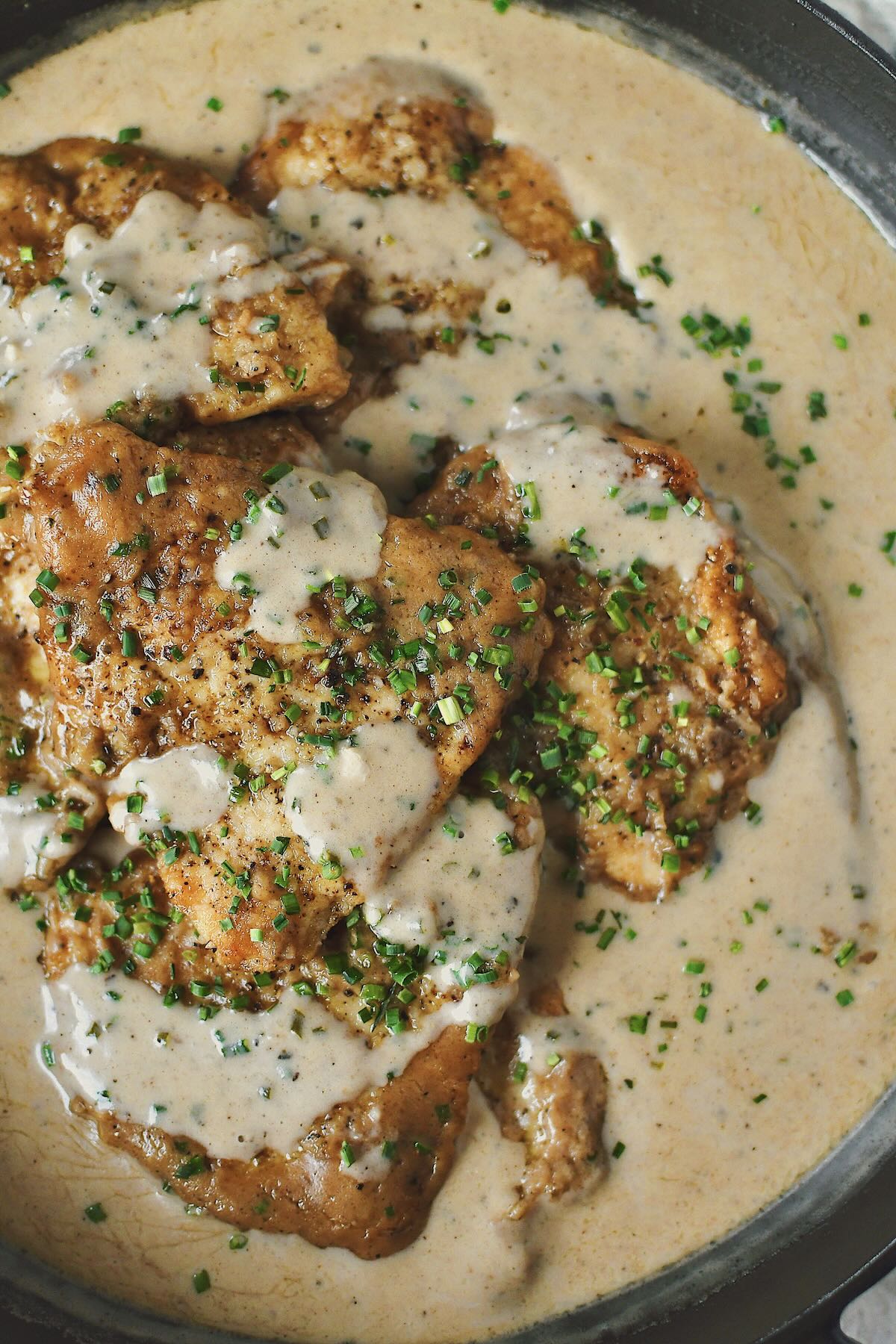 Notes & Tips
Tenderizing the chicken is one of my most suggested techniques for more enjoyable chicken. Don't skip this step, use a frying pan or empty wine bottle if needed to flatten that chicken out a bit if you have to.
I can't stress tasting your sauce and adjusting the flavor of the salt or vinegar enough. You have to taste your food. Sometimes I make this and I am heavy-handed on seasoning the chicken and my sauce doesn't need any more salt, sometimes it needs a little extra vinegar. Taste and adjust till it tastes GREAT!
Finishing the chicken in the sauce is an important step. I sear the chicken super quick and just till it gets a tiny bit of color on it. This means it may not be fully cooked when I pull it out of the pan. Plus simmering it in the sauce melds all the flavors together.
Substitutions
I use chicken breasts because that is what my family prefers. You could swap them for boneless chicken thighs, or even use bone-in whole chicken breasts for a heartier meal.
If you would like to keep this recipe gluten-free, dust the chicken with cornstarch in place of the flour. And for the sauce, replace the flour with cornstarch too, but mix it with equal parts water and stir it in with the stock.
The Irish butter is what helps make this recipe Irish. But I understand that it is much more of an investment than regular butter. You can swap for regular butter if needed.
Irish Whiskey is a must for the sauce. But you do not have to use a fancy or expensive one. And if you aren't a big drinker, just buy a couple of the small "air-plane" bottles just to use for the recipe.
I chose white balsamic vinegar because of its light, sweet flavor. You could also use apple cider if needed, or lemon juice. The sauce just needs a hit of acid to balance it.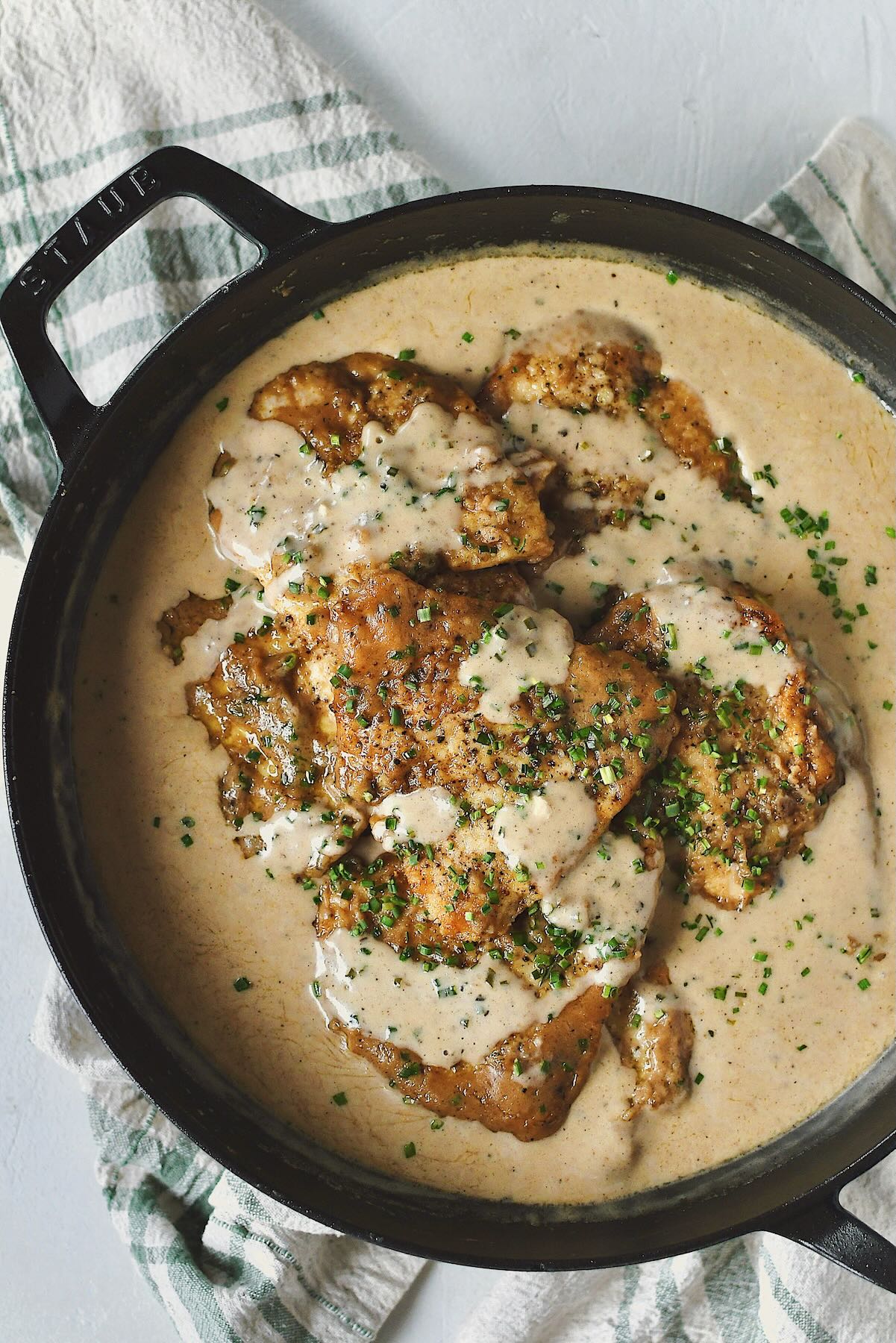 More Irish-Inspired Favorites
Did you make this recipe? Let me know by leaving a review or comment! And be sure to sign up for my newsletter, and follow along on Instagram, Pinterest, and Facebook!