I make these Pressure Cooker Pinto Beans at least once a week. They go great with tacos, beef fajitas, burrito bowls, or my Easy Chicken Fajitas. They are easy to make and are full of flavor, everyone I make them for raves and asks for the recipe!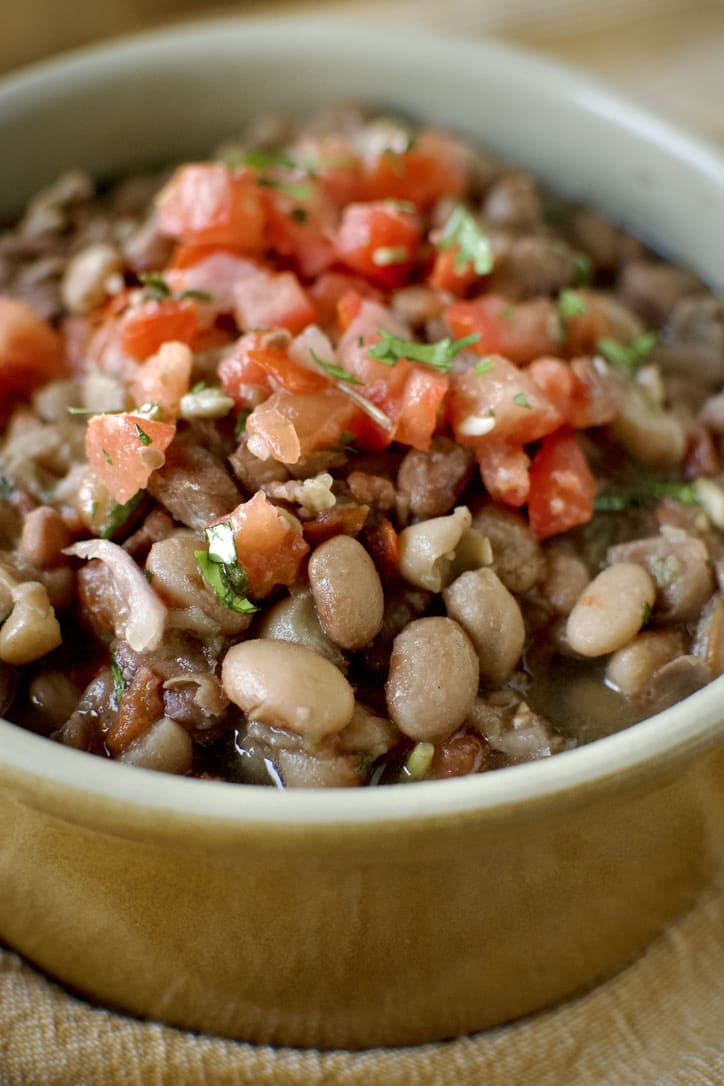 Jump to:
Ingredients
The ingredients here are basic and minimal. A bag of dry pinto beans, some chicken stock, and a bowl of Pico de Gallo, which I usually pick up at the grocery store, is all you need. The rest are things I always have in my pantry so it is a no question I can put these on to cook at the drop of a hat.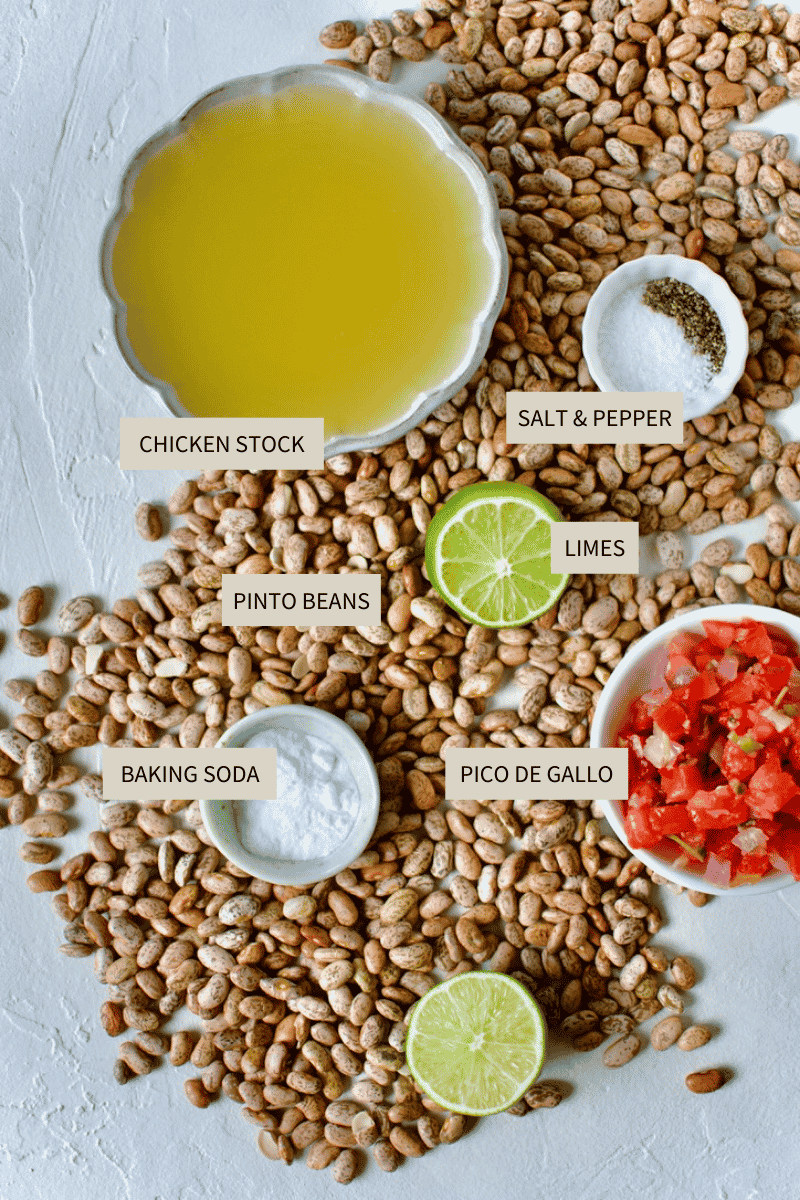 Use the JUMP TO RECIPE button at the top of the post, or scroll to the bottom of the post to see the full recipe card with ingredient measurements and instructions.
Method
Now here comes the great question, soak or no soak on the beans? Well, it can go either way. If I have the time I like to soak my beans. Why, you ask? Isn't the point of the instant pot to be able to cook dry beans in an instant!?
Well, it is. But if I get the chance to soak my beans, I add some baking soda and squeeze a couple of limes into the water. The baking soda helps reduce the enzyme in the beans that make you gassy, so reducing that is a BIG plus.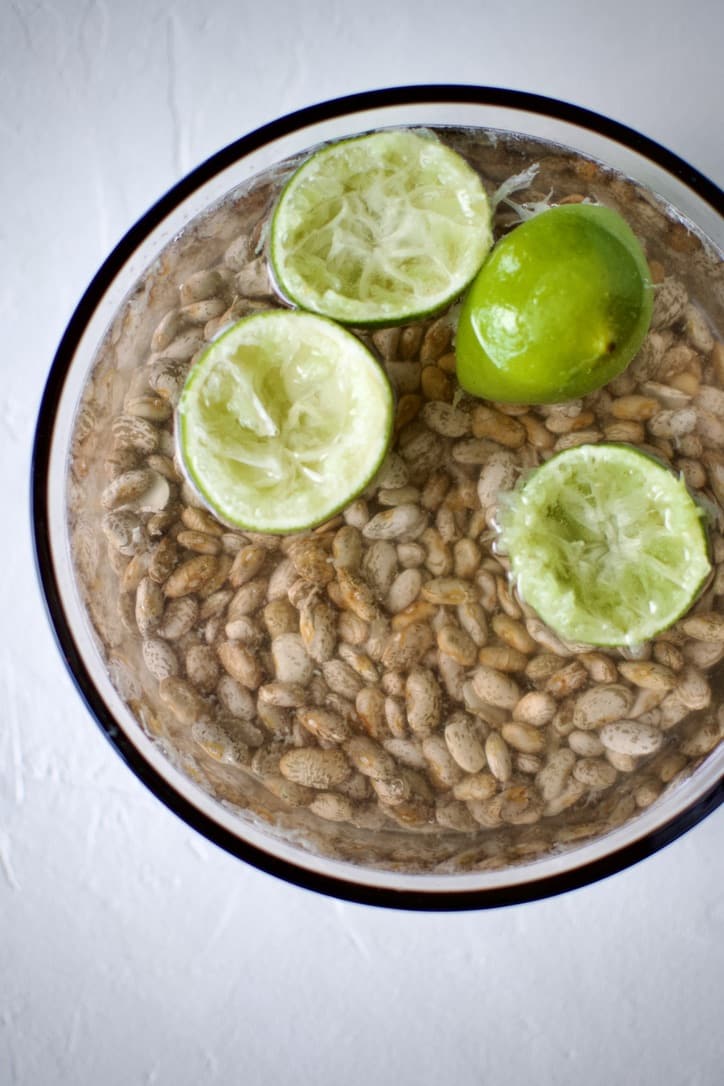 When you are ready to cook the beans, drain the water and remove the lime pieces. Place the beans, pico, salt, and pepper into the bowl of your pressure cooker, along with the chicken stock and you are ready to cook.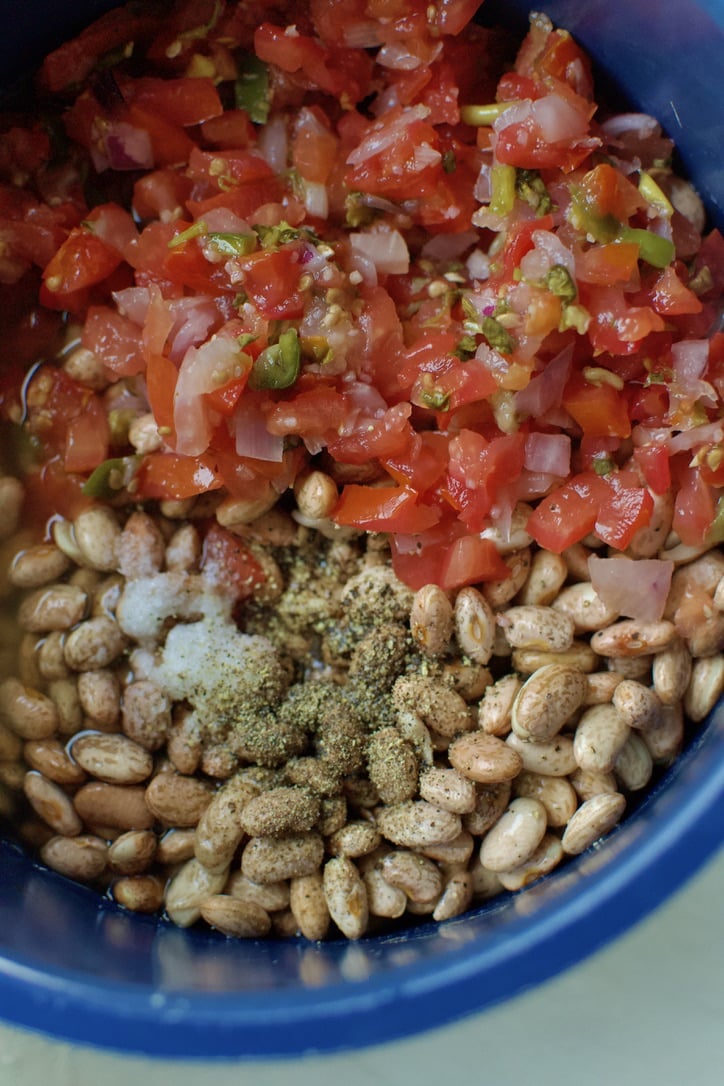 Release the steam manually when the timer goes off or the beans will get too soft. This isn't a problem, but I like to leave them with a bit of bite on them. Of course, cooking the beans in this way you will get some beans that overcook and some that are still firm. It is just the nature of the pressure cooker.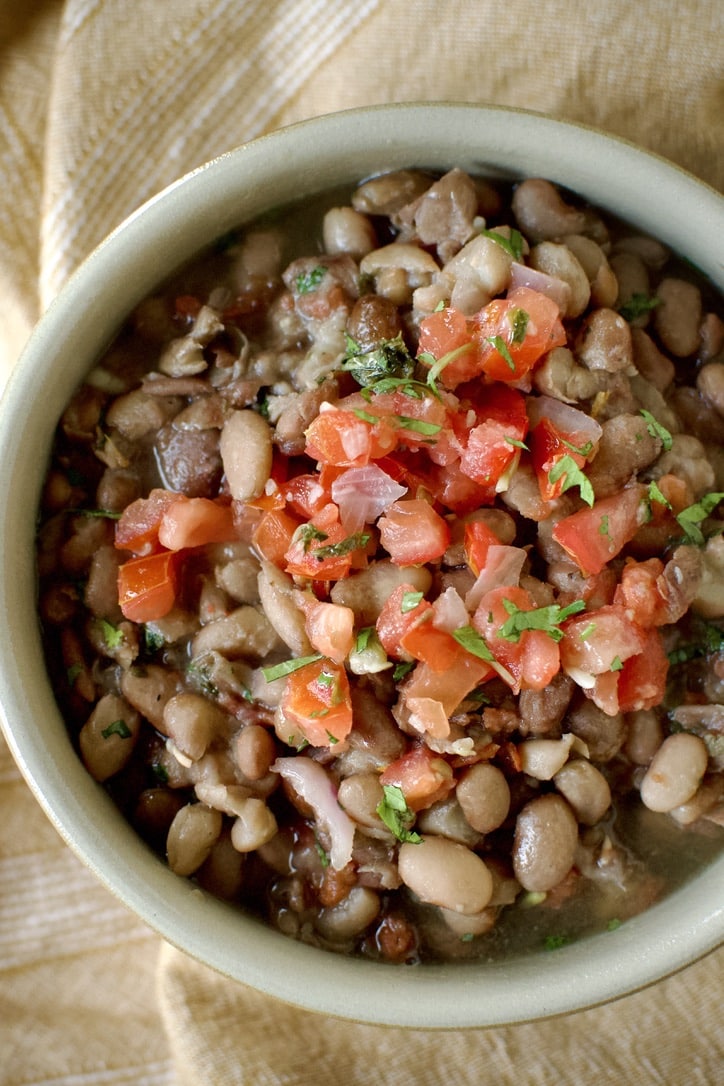 Notes & Tips
There is no need to make Homemade Pico de Gallo make these beans. You can, but I typically just grab a premade container of it from the prepared foods section of the grocery store.
If you don't soak your beans, use an extra cup of chicken stock and place the dry beans and other ingredients into the instant pot. Cook according to the directions, but after the timer goes off, release the steam manually with a cloth over the valve, stir the beans and cook for 10-15 minutes longer till the beans are tender.
If you would like refried beans, cook the beans to extra soft, maybe 2-3 extra minutes, then drain the excess liquid off of them, toss them in a skillet with a tablespoon or two of butter, and mash them with the back of a spoon. Continue cooking until they are mushed and creamy.
Substitutions
This works with any kind of bean. Here I show you how to make pinto beans in a Mexican food style. But you can use this method to cook any dry bean you like. You could do this the exact same way with black beans for a Mexican menu too.
I choose to use chicken stock when cooking my beans for a little extra flavor. But it is NOT necessary to do so. Feel free to use water if you like, just add a pinch more salt. This will also keep your beans vegan and vegetarian-friendly.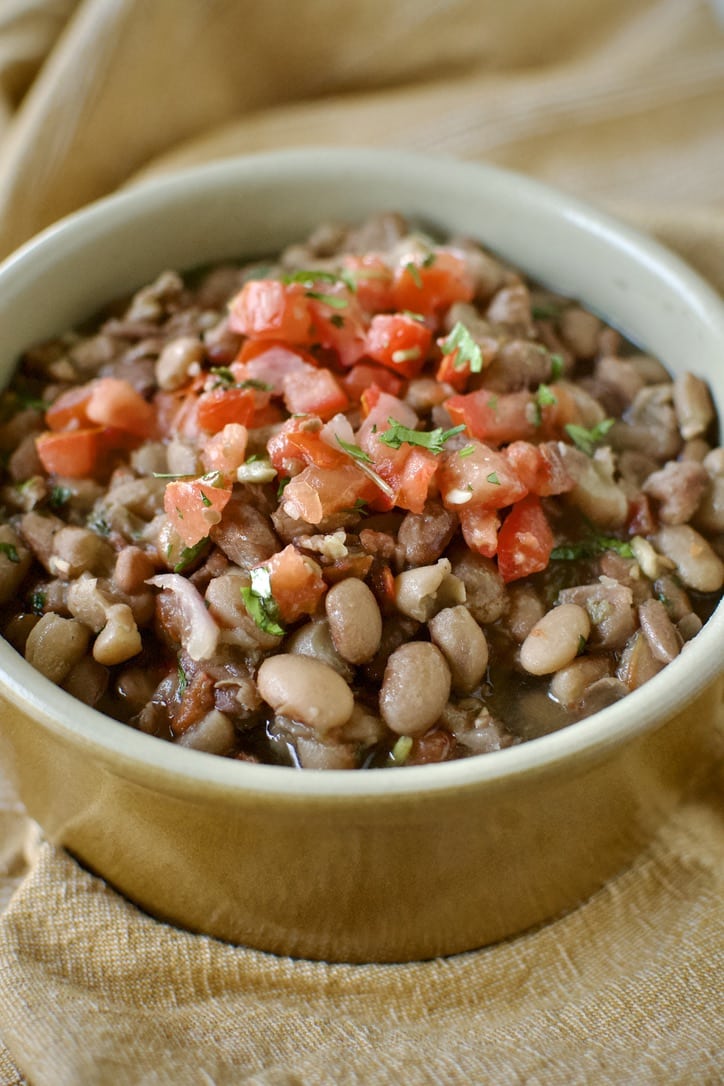 Did you make this recipe? Let me know by leaving a review or comment! And be sure to sign up for my newsletter, and follow along on Instagram, Pinterest, and Facebook!