Personally I am just a little (meaning A LOT) obsessed with all things pumpkin. I can't wait for Labor Day to hurry up and be over so I can get out all of my pumpkin decor! These drinks are everything you will need to curate the perfect fall fireside chats and tame your pumpkin loving heart.
My pride and joy is this Pumpkin Spice Chai Latte, it is the perfect afternoon pick-me-up, and it just makes my heart happy. On a slightly warm, sunny fall day, this cools you down, while providing all the warm fuzzies!
This next recipe is simple, but it makes your pumpkin spice iced chai just even more special, if unlike me you can stop yourself from drinking it all before you use it as a mixer. 😝😝 I call it the strawberry milk of fall!
If love all things spicy and warm then this next recipe is right up your alley! It is perfectly heartwarming and the epidemy of fall in a cup!
So simple to make and can even be made sugar-, and dairy-free.
Now if you want to take things up a notch and make them a little more adult then you are going to love this next recipe. Be sure to double your batch of Pumpkin Milk so you can make these too!
Inspired by the Harry Potter films, this is a recipe that I come back to year after year and it fills a punch bowl beautifully for any Halloween or Thanksgiving drink specials for get-togethers! It can be spiked or left regular, either way, it is scrummy!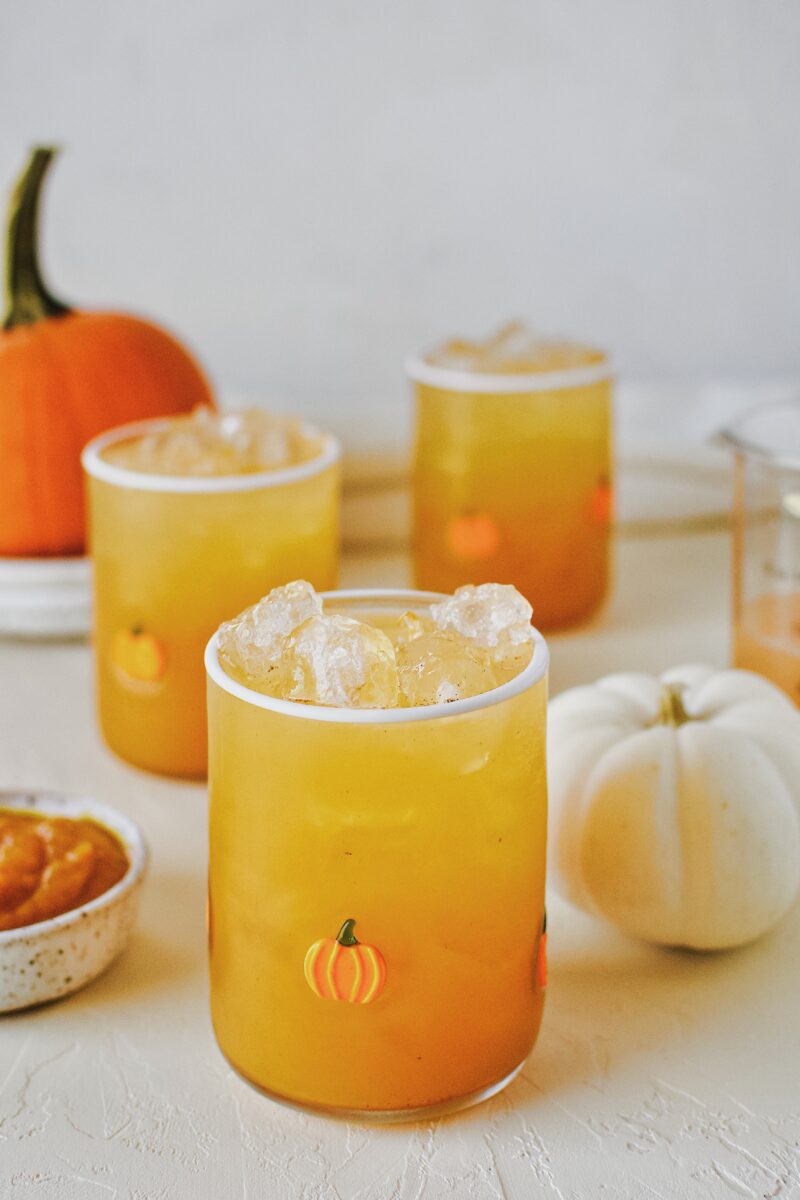 FOR MORE PUMPKIN GOODNESS:
Take a ride with this wonderful fall salad and give my Pepita Crusted Salmon Salad with Roasted Pumpkin a try!
And my Pumpkin Walnut Cake with Cream Cheese Frosting would make a great dessert after it!
If you like to make your own Pumpkin Puree from scratch, check out my tutorial on How to Roast a Pumpkin.
Did you make this recipe? Let me know by leaving a review or comment! And be sure to sign up for my newsletter, and follow along on Instagram, Pinterest, and Facebook!