This recipe for Honey Mustard Dressing could not be easier to whip up and I bet you have most if not all of the ingredients in your home right now! This is one of those things that once you make it the first time, you'll ask why you ever purchased it.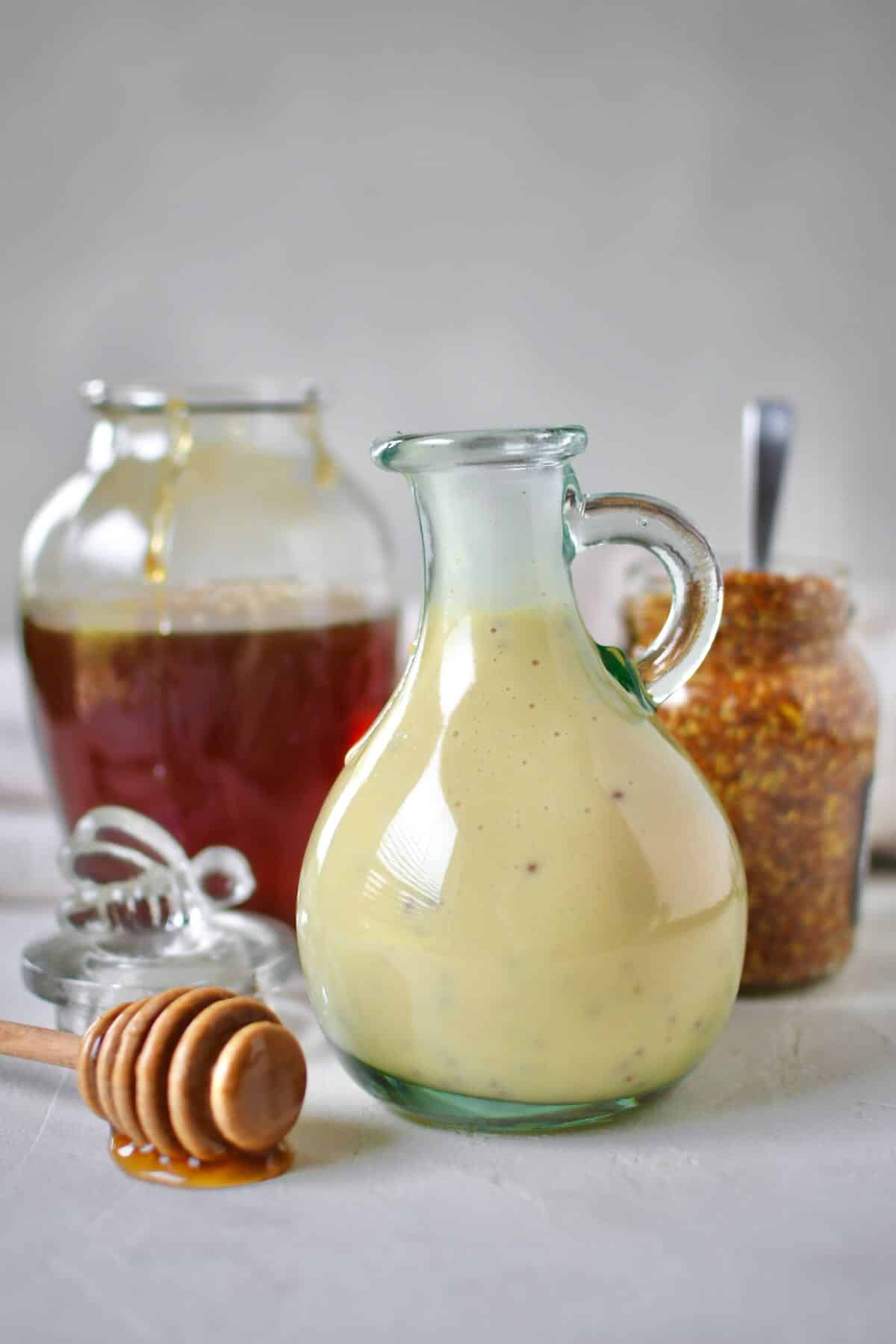 I like to use this dressing to dip my Pecan Crusted Chicken in and as the dressing for my Italian Pasta Salad. It has a perfect balance of sweet and tangy and pairs perfectly with both of those recipes.
Jump to:
Ingredients
As you might guess, as noted by the name, the key ingredients are mustard and honey. I like the addition of the mayo to make the dressing creamy, and the apple cider vinegar gives a balanced tang that is very much needed.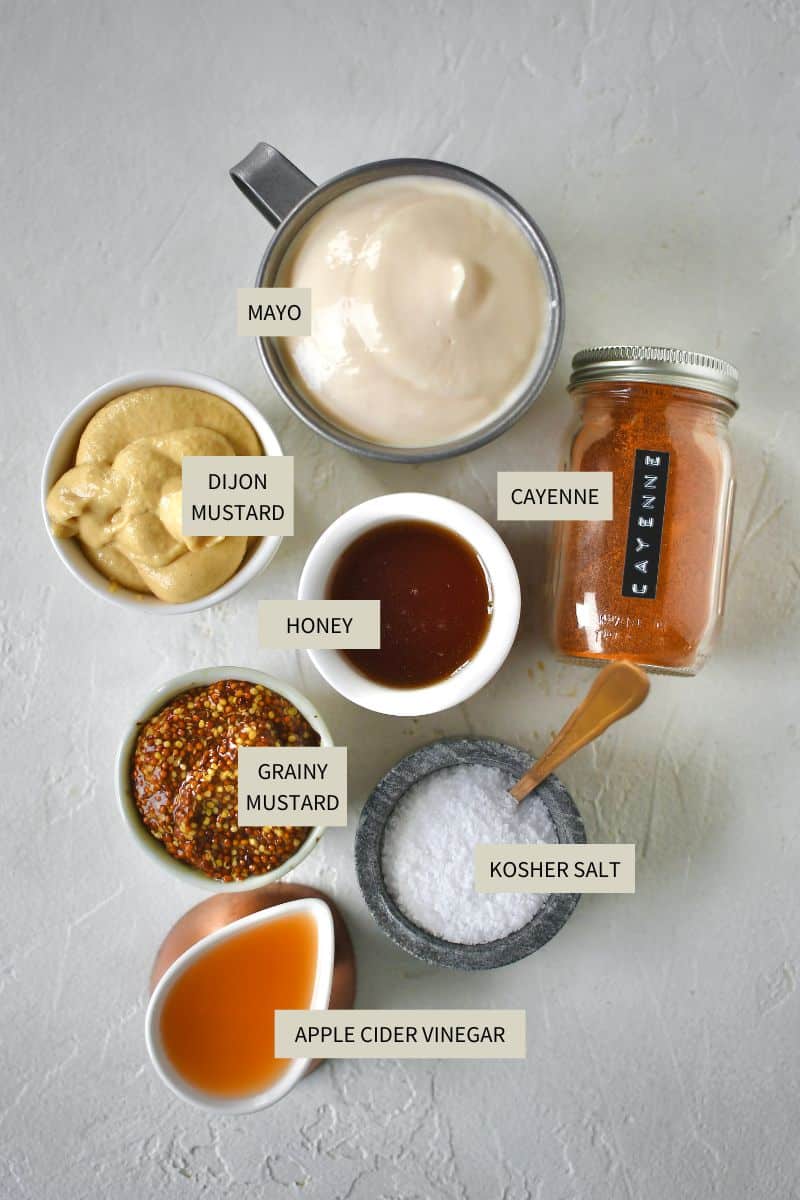 The salt and cayenne balance everything out and bring just a twinge of heat. The spice intensifies just a little bit the longer the dressing sits, so make it a day or two ahead of time for a little extra flavor.
Use the JUMP TO RECIPE button at the top of the post, or scroll to the bottom of the post to see the full recipe card with ingredient measurements and instructions.
Method
Making dressing is SO easy, even my 2-year-old nephew can help make it. Literally, toss all of the ingredients into a bowl or a jar and whisk or shake. THAT IS IT!! This is why you should be making every dressing you need or use at home. Plus it removes all those preservatives from your diet.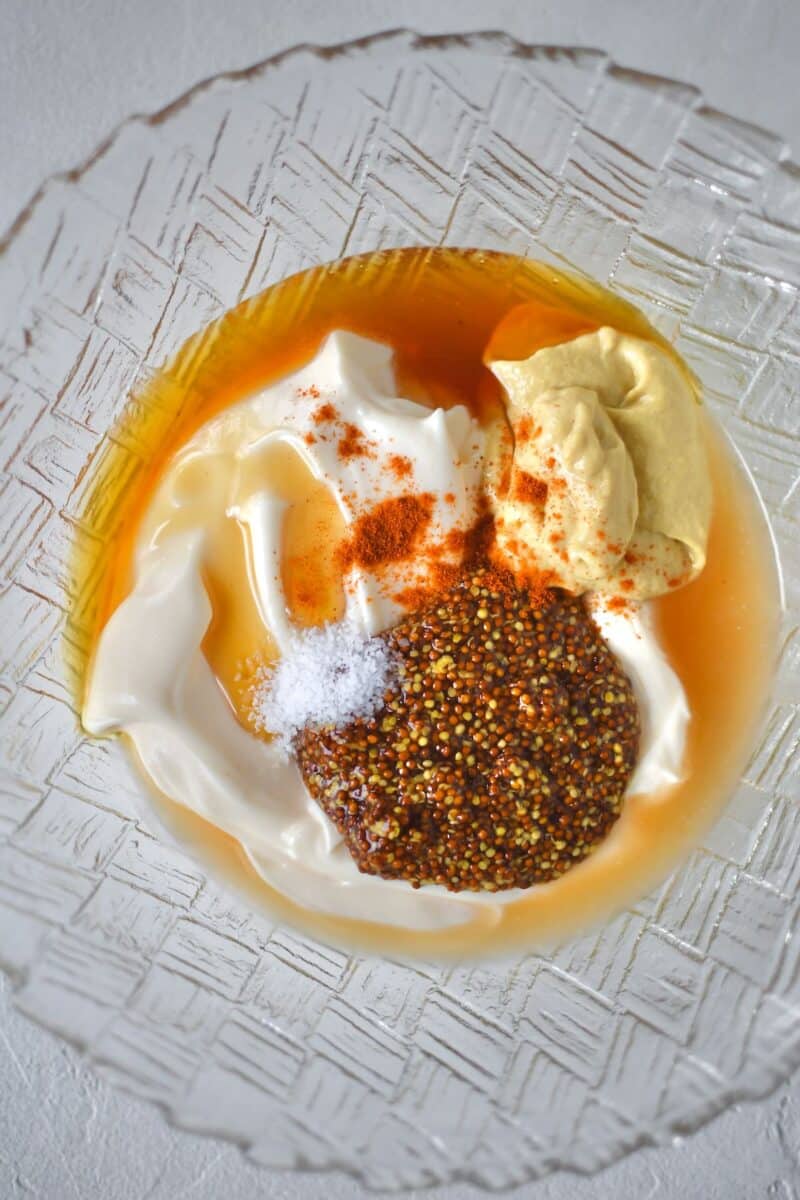 You can then toss it into a jar or bottle for later use, I like to make big batches and keep them in the fridge as if I had bought them, but I feel better knowing they are homemade.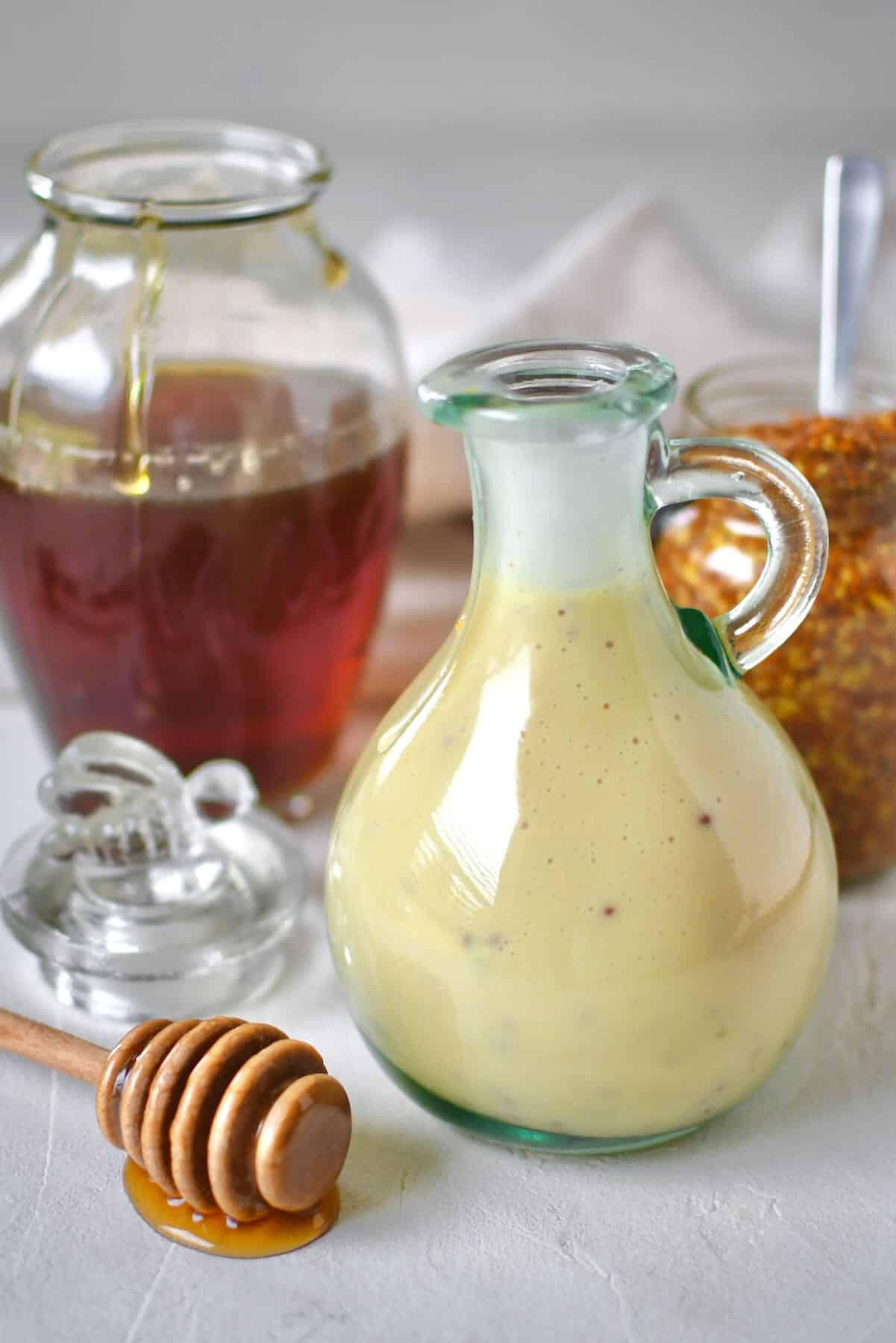 Notes & Tips
Make this recipe super easy to whip up and toss all the ingredients into a mason jar, throw on the lid, and shake to combine. You can then toss it right in the fridge until you are ready to use it.
Just to note, the cayenne will deepen in spice as the dressing sits. So use it immediately for a more mild flavor, but make it a day or two before using it for a deeper flavor. But also know, it is a very mild spice and flavor, it is not HOT.
Substitutions
Personally, I prefer a full-fat may for this recipe, it brings a nice rich flavor. Greek yogurt could also be used, but if your dressing gets too tangy, use a little extra honey or a drizzle of olive oil to offset it.
I use a French dijon and grainy mustard. Creole mustard could also be used in place of the grainy mustard.
If you'd like to take the spice level down, which this is not spicy really at all, you could swap the cayenne for paprika for a more mild heat.
Apple cider vinegar is classic for dressing making. I have recently discovered rosé vinegar and I like to use that here too.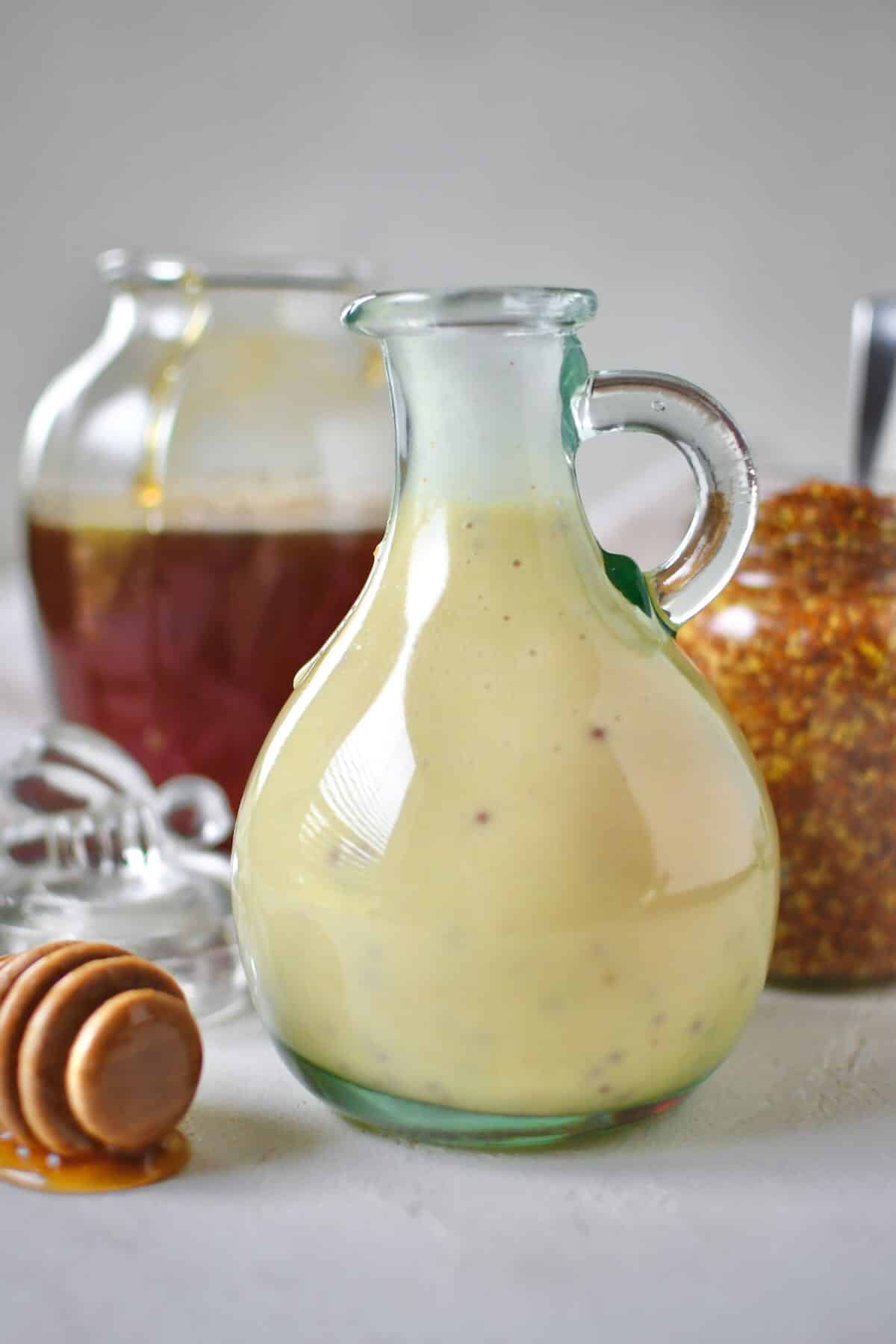 Did you make this recipe? Let me know by leaving a review or comment! And be sure to sign up for my newsletter, and follow along on Instagram, Pinterest, and Facebook!