This extremely easy recipe for Whipped Feta is such a fun and tasty way to get to use one of my favorite ingredients. I am also sharing 2 great ways I like to serve it.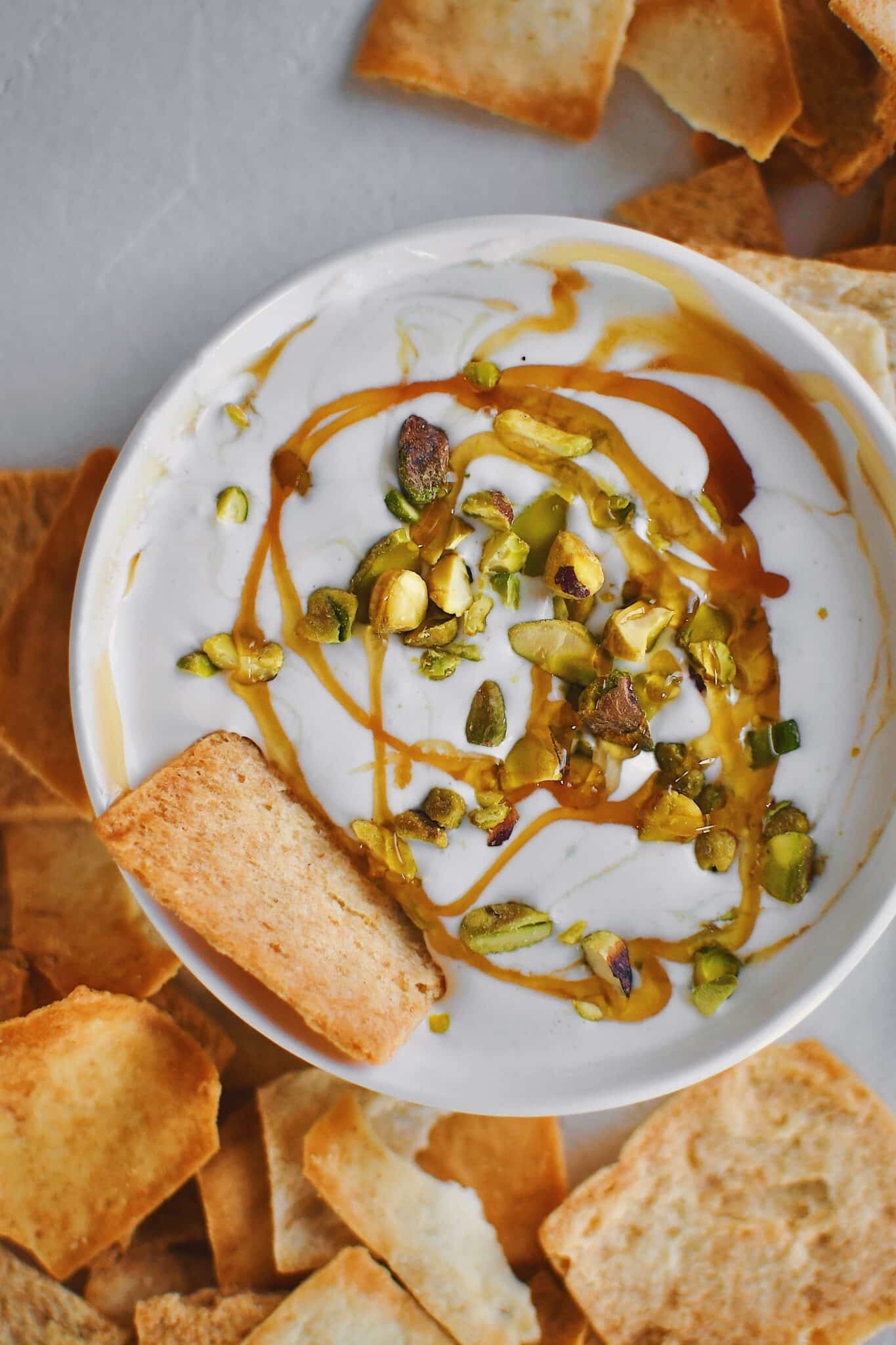 This versatile sauce/dip can be used in many ways. From topping it with honey and pistachios and dipping pita chips in it, as I share here, to serving it with my Greek Pasta Salad. You could even serve it with my Greek Meatballs in a pita to make them gyro-style or as a dip with my Greek Fries with Chicken.
Jump to:
Ingredients
Along with a super easy recipe, comes a super simple ingredient list. The one thing you do want to source is some good slab feta. It has so much more flavor, and if you can find a goat's milk feta, like the one you see here that I get at Costco, get it! It is so much more flavorful and creamy, and not to salty.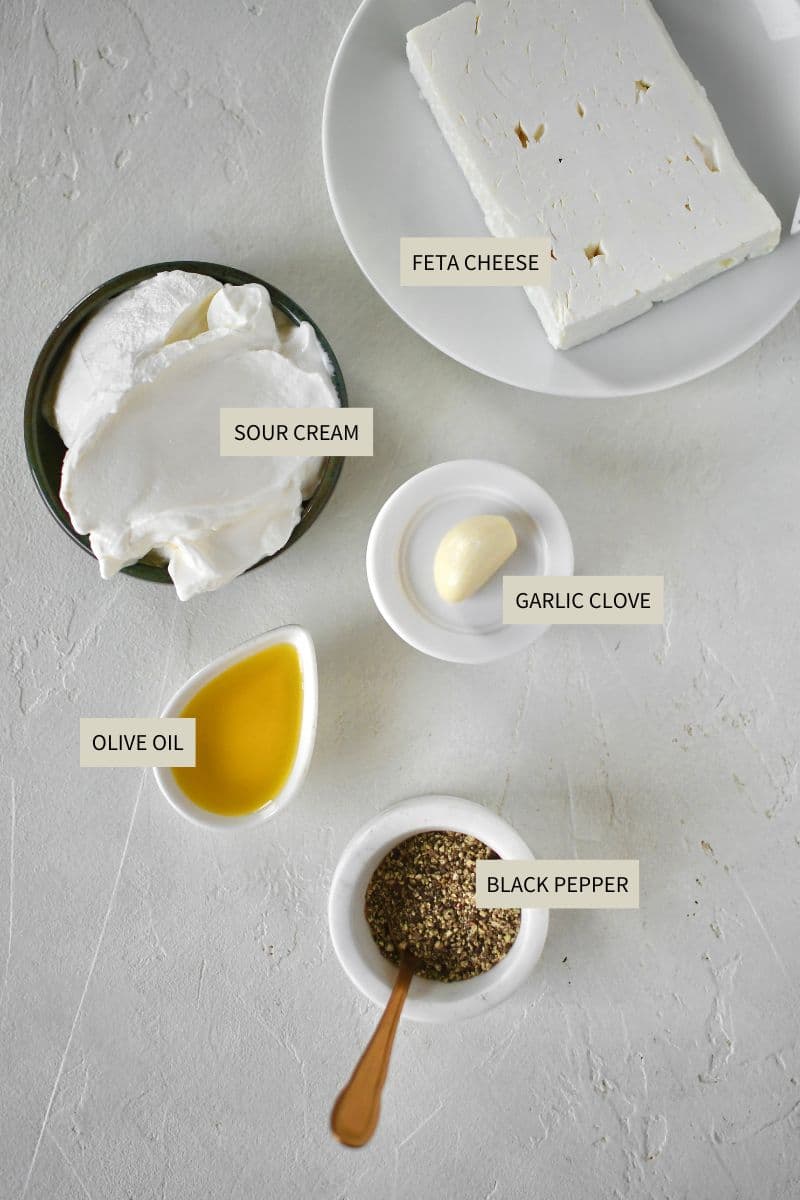 Besides the feta, you just need a little sour cream, or some greek yogurt to get everything moving in the processor. And some olive oil too, this is a great place to use a really nice, well-flavored olive oil.
Use the JUMP TO RECIPE button at the top of the post, or scroll to the bottom of the post to see the full recipe card with ingredient measurements and instructions.
Method
Once again, SUPER EASY here. Place the feta, sour cream, and garlic clove in the cup of a food processor. I have a mini one I use to whip this up. Then puree everything together till smooth. Scrape down the sides once or twice if needed to get it all moving and blend for about 40-50 seconds. Drizzle in the oil and blend till fully incorporated, about 10 seconds more.
I crack a few turns of fresh black pepper into it if I am going to serve this dip savory. As you see below I drizzled some garlic oil from Confit Garlic and a few cloves along with some Confit Tomatoes over the Whipped Feta.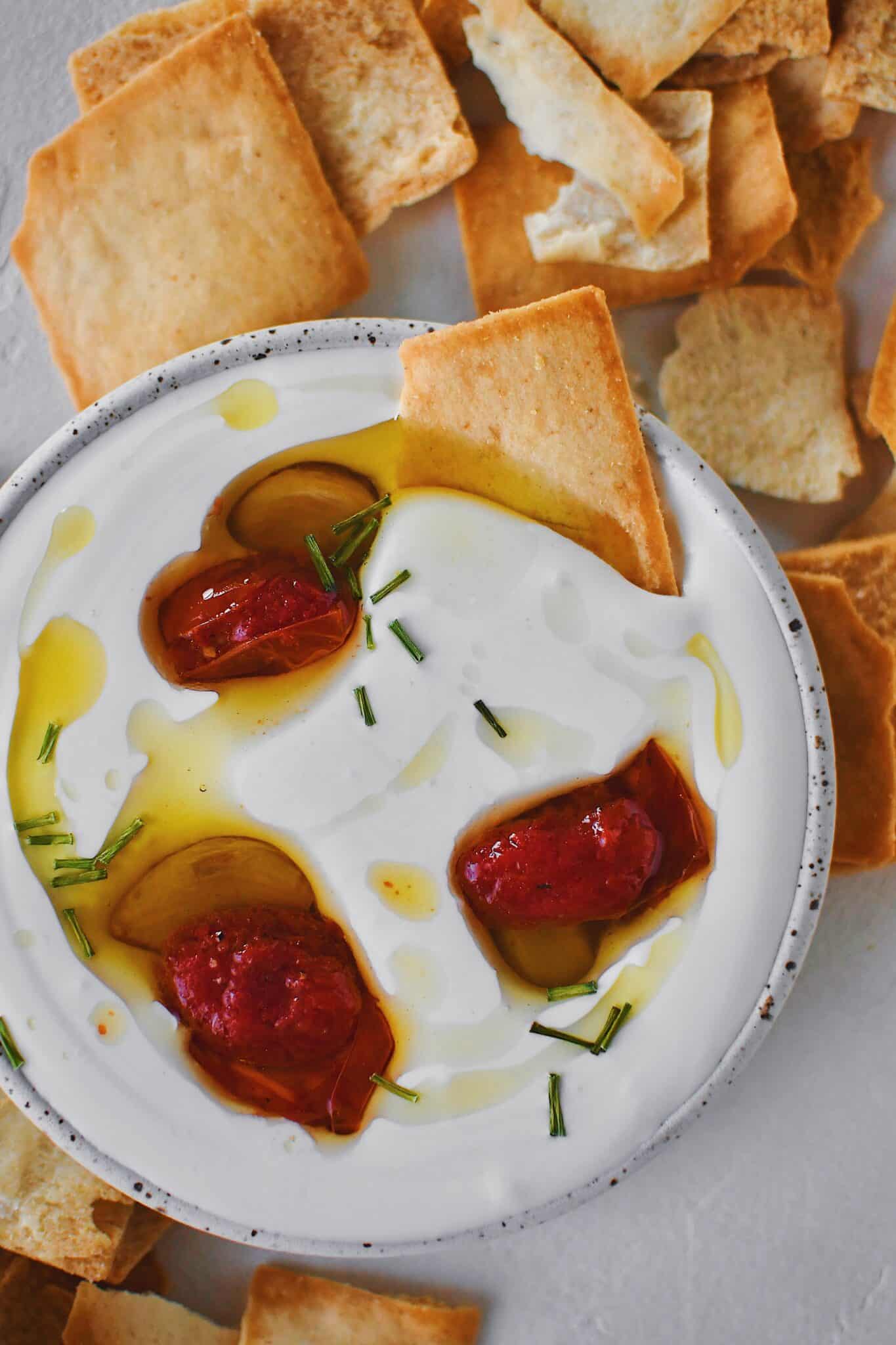 Notes & Tips
If you want to serve it with the honey and pistacios, leave the black pepper out, but not the garlic, it pairs really well with the honey and nuts. I was plesently surprised by this tasty flavor combo.
Use a good olive oil, you will taste it, so something with really nice flavor will compliment the feta really well.
Substitutions
In place of the sour cream you could also use greek yogurt. If using the sour cream, I like to drain the water off and use it un-stirred to leave out any excess liquid.
In place of the black pepper, this would be a really great place to use some white pepper. Its mild earthy flavor would pair really great with the feta.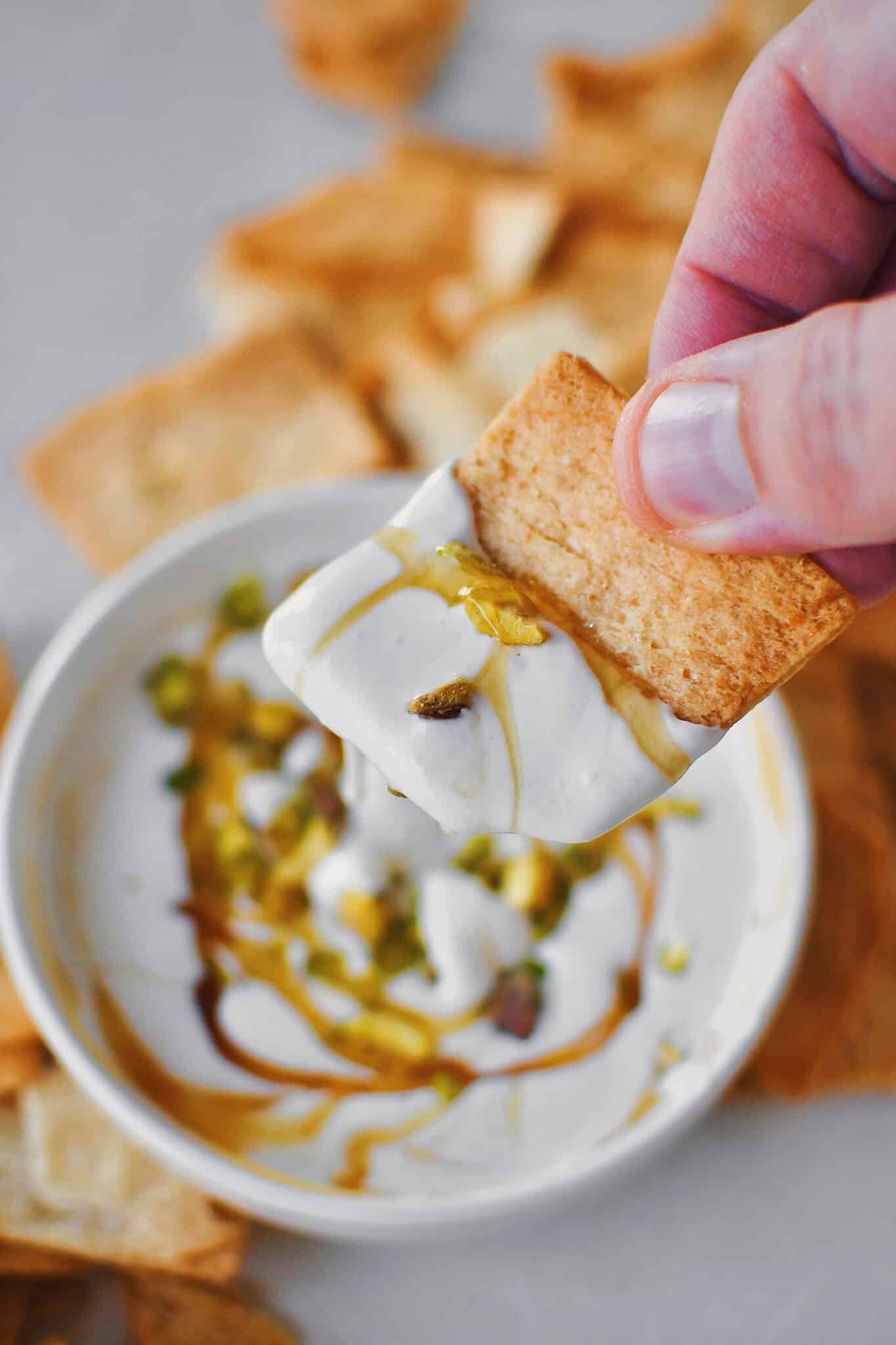 Did you make this recipe? Let me know by leaving a review or comment! And be sure to sign up for my newsletter, and follow along on Instagram, Pinterest, and Facebook!